After the success of the first post, and incited by several of you to publish a second edition, I decided to spend a few hours this weekend to release the Part 2 of 50+ free tools and resources to create awesome user interfaces.
As for the first post, the whole list has been divided into different categories, including:
So if you're looking for a free set of icons, just click on the Iconography link above.
Before we jump right in, I would like to thank all fellow devs for kindly sharing with me their favorite open-source projects after the release of the first post. Without their contribution, this second edition wouldn't have been possible 🙌
50+ free tools and resources to create amazing UIs (Part 2):
Tools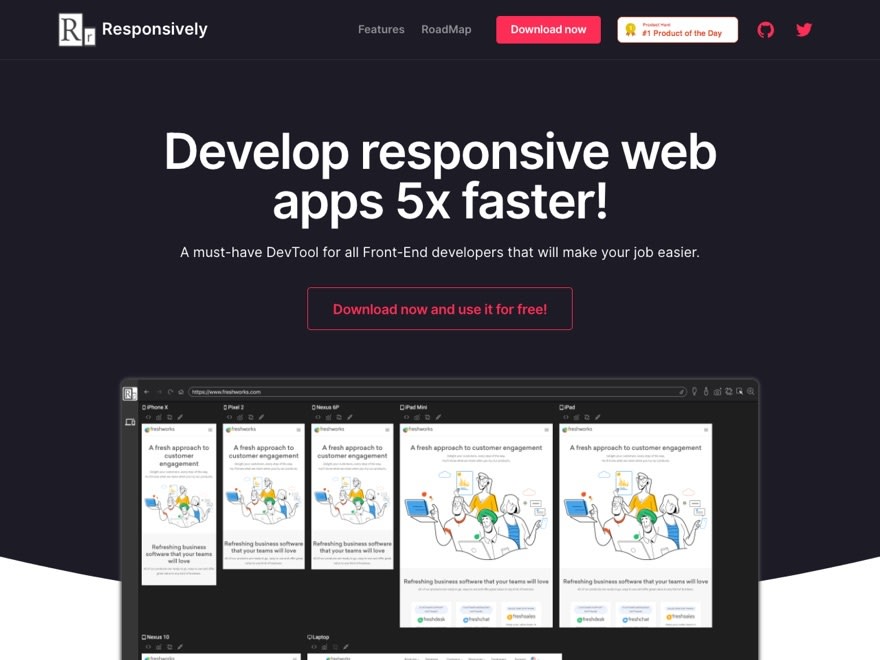 A web browser that aids responsive web app development. Preview all target screens in a single window side-by-side.
An online, free, photoshop alternative that anyone can use.
Create beautiful logos in minutes (by Namecheap).
Pastel makes it super easy to invite your clients and teammates to leave useful comments directly on your live websites.
Communicate visually at the speed of thought – collaborative flowcharts, wireframes, sticky notes, and mind maps.
---
Illustrations
H A N D Z is a free 3D illustrations of diverse hands gestures.
Toy Faces is a fun diverse library of 3D avatars for your design mockups and personal use. The entire bundle costs $10, but you can download 8 3D avatars for free.
Blush makes it easy for anyone to add stunning illustrations to their work. With collections made by artists across the globe, there's something for everyone, and every project.
Create free personalised illustrations from 3000+ elements.
Diversity Avatars is set of 59 free inclusive avatars to use in your products, projects, or anywhere you want to.

80 free colorful illustrations to use in your presentations, application onboarding or marketing websites
---
Photos & Videos
Over 1 million of free high quality photos, videos, and vectors.
Hand-picked free photos for your inspiration.
Beautiful free stock photos for websites and commercial use (by Shopify).
Tons of uniquely free stock photos. Handpicked & non-stocky.
Free use-as-you-please pictures that stand out.
Thousands of Free High-Resolution CC0 Photos and Videos.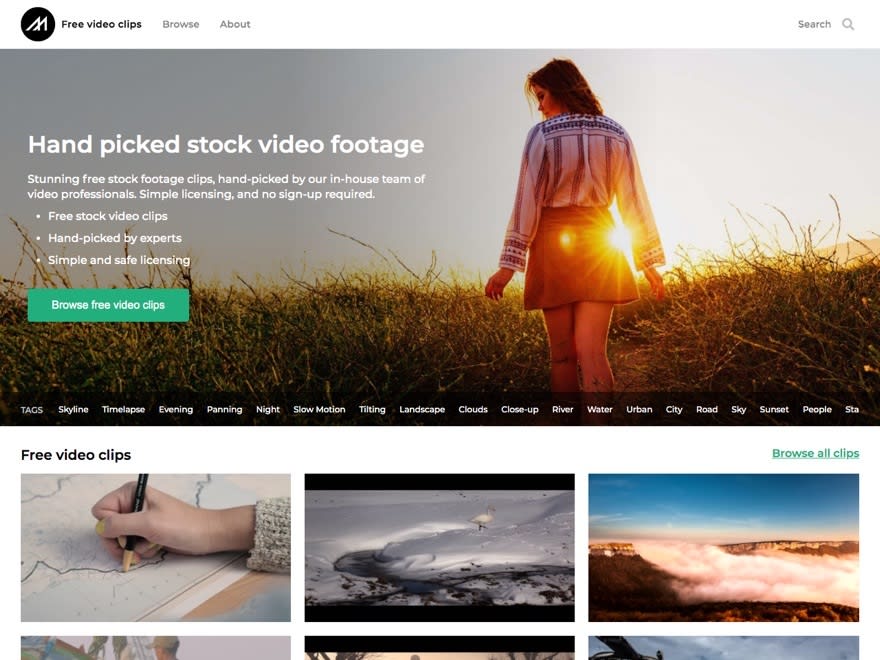 Stunning free stock footage clips, hand-picked by a team of video professionals. Simple licensing, and no sign-up required.

Colorize black and white images automatically.
---
Typography
Guide to only the best open-source typefaces.
100% FREE—Beautiful typeface collection—Sans, Serif, Script, and more.
Font Library is a gallery of high-quality fonts. Free downloads and quality support.
100 Days Of Fonts is a project by Do-Hee Kim exploring Google Font pairings for over 100 days. I personally consult this list when I need some inspiration for a new Cruip template.
Over 200K free fonts in 12092 families. Free to download for personal and commercial use.

The best free fonts, typefaces, and typography.
---
Iconography
More than 300 icons, made on a precise 2px grid with a unique geometric style. Free to use anywhere you want.
Free 266 responsive icons in 3 sizes (16/20/24px) created with pixel-perfect, dedicated for Interface design and wireframes.
Free collection of 1000+ icons for popular graphics tools.
Open-source vector icons and icon-font library.
A set of over 550 free MIT-licensed high-quality SVG icons for you to use in your web projects.

Simply beautiful open source icons.
---
Palette
Upload an image to generate a color palette based on the image's primary colours.
Happy Hues is a color palette inspiration site that acts as a real world example as to how the colours could be used in your design projects.
Create the perfect gradient palette and get inspired to make something beautiful.
Generate or browse beautiful color combinations for your designs.
Colorbox is a color tool by Lyft Design to produce color tints and shades.

Picular is a rocket fast primary color generator using Google's image search.
---
Vectors & Shapes
Shape Dividers makes it easy for designers and developers to export beautiful SVG dividers for their projects.
Tweakable, one-of-a-kind hero images for your next project.
Hundreds of free SVG maps available in high and low details.
Download hundreds of vector logos from brands you love.

Free logos for your projects! No attribution required.
---
Inspiration
800 web app screenshots for inspiration on your next app.
The best SaaS landing page examples for design inspiration.
A curated showcase of the best digital products.
1000+ open-source UI designs, updated daily.

Discover the latest iOS UI design trends and patterns.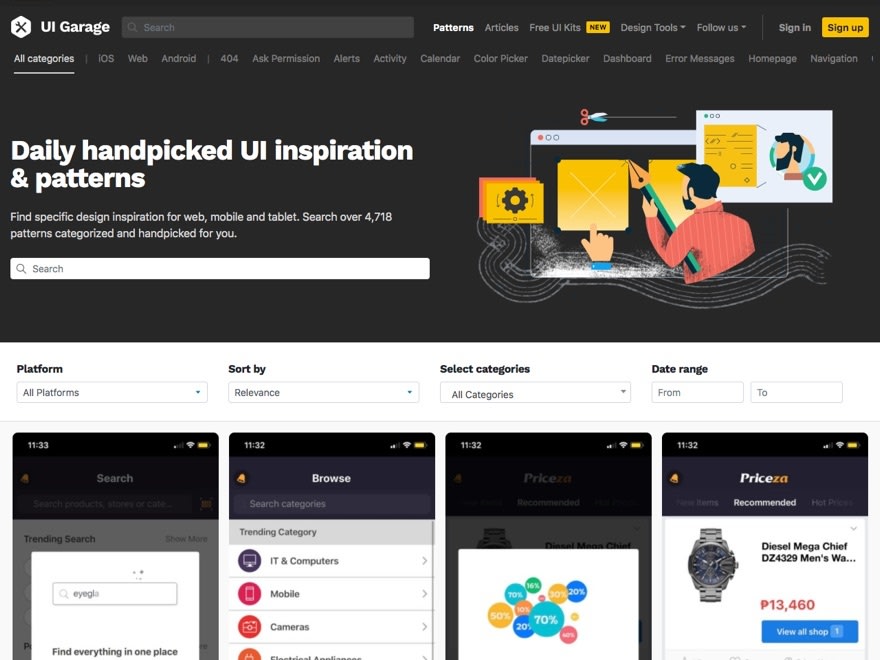 Daily handpicked UI inspiration & patterns.
---
Utility
Convert, optimise, crop, and resize images online in only one easy click. Free and unlimited.
Smart PNG and JPEG compression - compress up to 20 images at the same time, for free!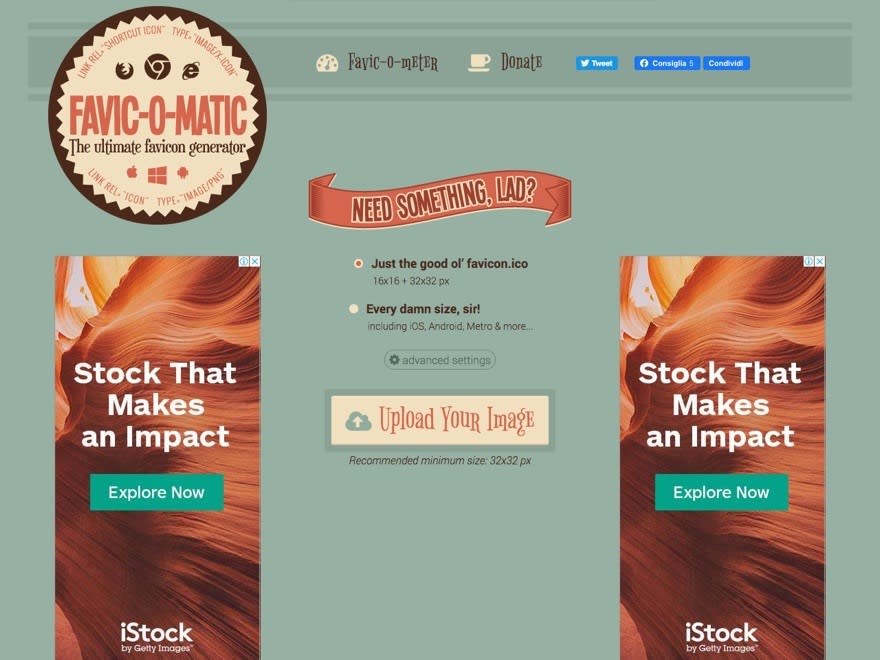 Favic-o-Matic generates favicons, both .ico & .png, and the HTML code needed to make your website look awesome on every browser and every device.
Instantly turn your screenshot into a beautiful mockup.
Desktop, tablet, and mobile printable grids for design wireframing.
Discover the fonts used on your favorite brand logos.
---
Conclusion
I hope you enjoyed this second edition of 50+ free tools and resources to create awesome user interfaces. Do you've other resources to recommend? Please feel free to contribute by commenting below - we might end up writing a third edition :)