First published on Sep 16, 2020 here
The echoAR team is extremely excited about the new announcements coming out of Facebook Connect 2020, formerly Oculus Connect, and their implications on the AR/VR/3D community:
The Oculus Quest 2 is officially released! Shipping October 13th at $299 - $100 less than the previous Quest headset and includes the latest Qualcomm Snapdragon XR2 chipset.

Image by @anshelsag
Facebook shared that over 35 titles have generated millions of USD in revenue.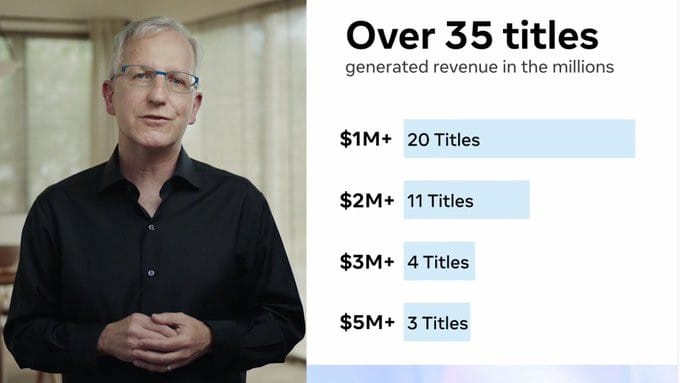 Image by @ProductHunt
Over $150M spent on content for the Oculus Quest.

Image by @tomemrich
SparkAR, the creator studio that allows cretors to build face filters and AR expireneces for Facebook and Instagram, is coming to Facebook Portal. 1.2M filters were created with SparkAR and the community has over 400K creators in 190 countries.
Project Aria is official! Facebook showcased their AR glasses and announced design partnerships with eyewear manufacturers Rayban and Luxottica. Project Aria will integrate with Facebook LiveMaps, a virtual spatial map of the world which was announced last year.

Image by @fjeronimo
"We believe AR glasses will radically transform the way we interact with our surroundings and the way we connect at distance. The technologies we need to make this a reality are not here yet, but we are taking a step closer to this vision with Project Aria." -Andrew Bosworth, VP Facebook Reality Labs at Facebook
Facebook Horizons, the social VR world by Facebook, is going strong as more and more users are joining the beta!
Facebook Messenger will be integrated into Oculus!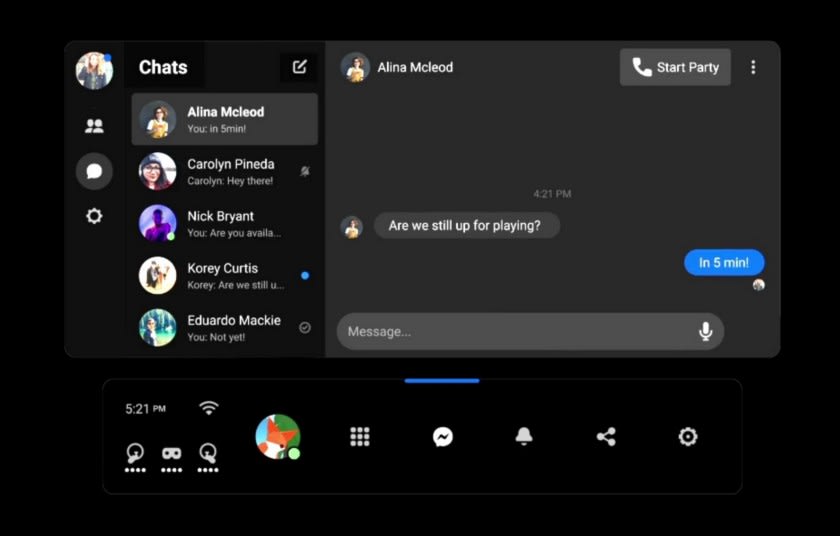 Image by  @GRYITH
The new Avatar SDK allow you to create avatars across all Facebook products.
Facebook Shops, a new social media shopping experience for businesses and retailer of any size, will now have AR support for product try-ons and remote visualization! You can create an online store on Facebook and Instagram for free.

Facebook is working with the Smithsonian and Palace of Versai to bring art and history museums to the palm of your hand with AR.

Facebook is working with the New York Times on AR journalism! Facebook and NYT announced a multi-year partnership to co-develop AR filters to help users access and contextualize stories.
Image by  AxiosNew
Assassin's Creed and Splinter Cell games by Ubisoft are coming to Oculus. New VR games from huge brands like Star Wars, Jurassic World, Medal of Honor, Pistol Whip 2089, and more are releasing on Quest later this year. Read about all of the Quest's gaming announcements here.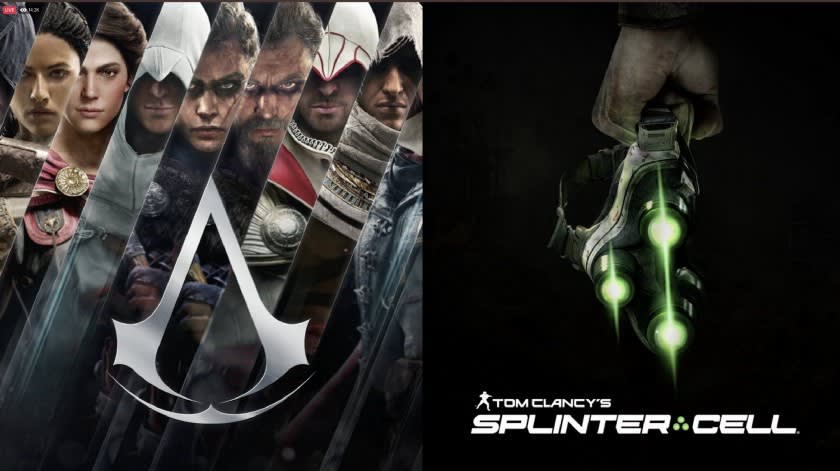 Image by @This_Justintech
BeatSaber is going multiplayer! and a new BTS music pack is coming soon.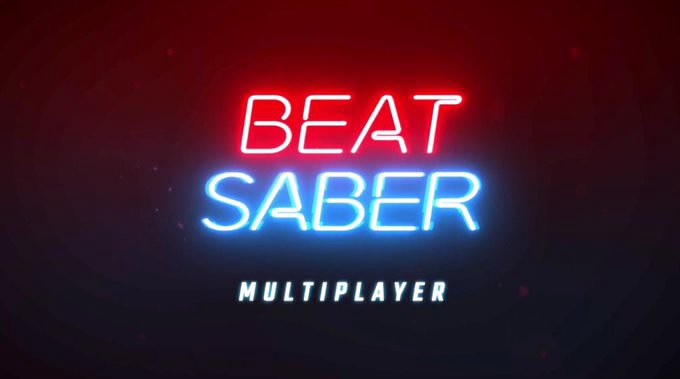 Image by @BABA__TV
Facebook announces Infinite Office, a virtual reality office space, which allows you to bring your work to VR. A real-life Logitech keyboard will be able to be seen in VR!

Image by @yukaohishi
Facebook is doubling down on human-computer interaction (HCI) research with neural devices and interactions through Electromyography (EMG). Facebook showcased how they integrated the CTRL-Labs wristband which Facebook acquired in 2019.
"AR/VR is the second great wave of human-oriented computing" - Michael Abrash
Image by @tomemrich
Facebook is working on giving you 3D audio superpowers integrated into your AR glasses! This will allow you to isolate voices in a crowd, create a virtual conference calls, and add 3D spatial audio to every real-world interaction.
Facebook expanded on Facebook LiveMaps and showed how they plan to map the world which will allow to overlay it with AR content.
Some final thoughts
Facebook Connect 2020 is a monumental moment in the history of AR/VR.
A new, improved, and consumer-ready VR headset was announced with an plethora of content.
New and first-of-its-kind AR glasses were revealed.
New tools for developers and creators were released.
New HCI research concepts were introduced.
Can't wait to see what Facebook Connect 2021 will have in store for the AR/VR community!
Rewatch the event live stream here .
echoAR (http://www.echoAR.xyz; Techstars '19) is a cloud platform for augmented reality (AR) and virtual reality (VR) that provides tools and server-side infrastructure to help developers & companies quickly build and deploy AR/VR apps and experiences.