Disclosure: This post includes affiliate links; I may receive compensation if you purchase products or services from the different links provided in this article
Hello Devs, if you are aiming for cloud certifications in 2023 but are not sure which cloud certification should you go for then you have come to the right place. Earlier, I have shared a list of the best IT certifications for Java developers, and today, I am going to talk about the best cloud certification to aim for in 2023.
You can go through this list of cloud certifications and choose the best one depending upon your skills and experience.
I have shared the best cloud certifications for beginners, developers, system admins, and solution architects from Amazon AWS, Microsoft Azure, and Google Cloud Platform.
Cloud computing services is growing exponentially in nowadays technology and become a priority among big-name organization such as Netflix which uses Amazon AWS to run their business from hosting to database and analytics.
For this reason, many cloud computing has come to the real world with different infrastructure and services such as Google Cloud and Microsoft Azure, and more.
All of those cloud services are complicated in their infrastructure and it requires the person who wants to deal with them to get some sort of certificate to deal with a specific service and companies nowadays are requiring people to have these certifications in order to validate their skills.
This article will discuss with you some of the best cloud certifications from companies like Amazon AWS and Google cloud and having those certifications will make your resume stand out among the other competitor during the hiring process and you can get a higher salary than the others without those certifications.
By the way, if you want to become a Full Stack Cloud Developer in 2023 then Coursera has an excellent resource called IBM Full Stack Cloud Developer Professional Certificate which you can use to learn Cloud Native and Full Stack Development using hands-on projects with Containers, Microservices and more and start your career in application development in cloud native environment.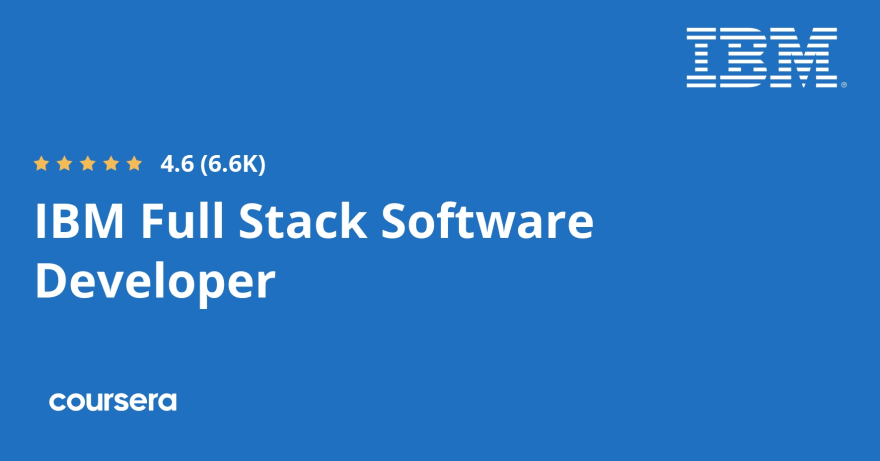 ---
10 Best AWS, GCP, and Azure Cloud Certifications to aim in 2023
Without wasting any more of your time, here is a list of the best Cloud certification of 2023. You can aim for this certification to boost your career and also start your career in Cloud Computing as Cloud Professional, Developer, and Solution architect.
1. AWS Certified Solutions Architect --- Associate
This AWS certificate is designed for people who can do solution architecture such as deploying the web applications and securing them and also it targets individuals who have one year working with AWS services.
In other words, this is the best cloud certification for experienced developers who wants to become software architects or solution architects. If you have been working on the AWS cloud platform, personally or for our company then you should aim to pass this exam to get certified for your skills.
The exam is very vast and you need to know a lot of things about AWS services. If you are aiming for this prestigious certification then this AWS Certified Solutions Architect course on udemy can assist you to acquire those skills.
---
2. AWS Certified Cloud Practitioner
This is the best Cloud certification for beginners or anyone who wants to start with Cloud computing and the AWS cloud platform. If you want to jump to Associate-level or specialty certification then make sure to get this certification that gives you an overall understanding of AWS cloud services such as security and account management and more.
This is a relatively easier exam and you can easily pass this with a couple of weeks of preparation. If you need a recommendation, I highly recommend you check out Stephane Maarek's AWS Certified Cloud Practitioner [NEW] course on Udemy. Stephane is an AWS Guru and this will help you learn and prepare for the exam.
---
3. Microsoft Certified: Azure Fundamentals
If you notice, all top four cloud certification is from Amazon AWS, and it's because AWS is the most popular public cloud platform for both startups and big companies but Microsoft Azure is catching up quickly which has, in turn, boost the demand for certified Azure Cloud professionals.
The Azure fundamentals certification is better for individuals to know some foundation of the cloud services and this certificate will teach you the cloud concepts as well as how to use Microsoft Azure services, security, privacy, and pricing.
In short, the best cloud certification for beginners who wants to learn Azure. This is very similar to AWS cloud practitioner and you can pass this certification with a couple of weeks' preparation. If you need recommendations then this course on Udemy AZ-900 Azure Exam Prep will explain all of this in one course and prepare you for the exam.
On the same note, if you want to start with Google Cloud then you can prepare for Google Cloud Platform Digital Cloud Leader and if you are working or going to work on AWS Platform then you can aim for the Cloud Practitioner exam in 2023.
All these three exams are respective introductory and easiest cloud certification for their respective platform but if you have to choose the easiest between three of them then I highly recommend you to go for AWS Cloud Practitioner as its most popular and probably easier to clear than the other two as AWS is the most mature public cloud platform out there.
---
4. AWS Certified Developer --- Associate
This is the best Cloud certification for programmers and software developer who wants to create cloud-native applications. If you have more than one year of managing AWS services then this associate certification is right for you and it will teach you how to use the AWS core services as well as its architecture, develop, and deploy the application on AWS.
This is also one of the toughest AWS certifications, compared to the previous two certifications like cloud practitioner and solution architect. It's not enough to just be familiar with different AWS services, you need to know them in-depth so that you can use correct configurations in a given scenario.
If you are a developer and software engineer then I highly recommend this cloud certification to you as it will significantly boost your profile and make you eligible for many more opportunities.
As I said, the exam is tough to crack and you need multiple resources to prepare well but to start with I highly recommend you to go through this course Ultimate AWS Certified Developer Associate 2023 - NEW! from CloudGuru, which will teach you the skills needed to pass the exam.
---
5. Google Associate Cloud Engineer
A list of best cloud certifications cannot be completed without Google cloud certification, another big player in the public cloud market. Google cloud has some of the best capabilities when it comes to dealing with Big Data and Machine learning and that's why many startups who are working in those fields are opting for Google cloud.
This is the best Google cloud certification for programmers, developers, and software engineers. The holder of this certificate will have the responsibility of deploying web applications in the cloud as well as monitoring the operations and managing the whole enterprise solutions and configuring access and security.
Regarding preparing for this exam, this Ultimate Google Certified Associate Cloud Engineer course can help you learn and pass the exam.
---
6. AWS Certified SysOps Administrator --- Associate
This associate certification is for people having at least one year in deployment, management, and operations on AWS and teaches you to choose the appropriate service for your needs as well as control the data flow from AWS and more.
In other words, this is the best Cloud certification for system admins and IT professionals who work on the Infra side. If you are working in IT support or working as a System admin, you can aim for this certification to further boost your career.
If you need a course to prepare for this certification, I recommend you to this course named AWS Certified SysOps Administrator --- Associate is a good resource to learn those skills.
---
7. Microsoft Certified: Azure Solutions Architect Expert
This is the best cloud certification for experienced programmers, developers, and DevOps engineers who want to become Azure experts. When you pass this certification exam you will have the skills to design and implement solutions in Microsoft Azure and that includes security, network computing, and storage.
If your companies are migrating into Microsoft Azure cloud then aiming for this Azure certification and boost your profile and also help you to get promoted.
When it comes to preparation, this is a vast certification and you need to cover a lot of topics but thankfully there are many courses to learn these skills but this course on udemy but the AZ-303/AZ-304 Azure Architecture Technologies is the best of them all and it will help you a lot on this journey.
---
8. Microsoft Certified: Azure Administrator Associate
This is another Azure certificate that made the list of top 10 Cloud certifications. This is the best Azure certification for system admins and people who are working in IT support. This certificate will get you the experiences to implement, manage, and monitor cloud services such as storage, security, and virtual environment, and many more responsibilities.
For preparation, you need to know all the essential Azure services and how to use them, configure them, and troubleshoot in case of any issue. If you need an online course, I recommend you to check out this Udemy course AZ-104 Microsoft Azure Administrator is a good resource to learn all of those skills.
---
9. Google Professional Cloud Architect
This is another popular and in-demand Google cloud certification. This is similar to AWS solution architect and Azure Technology expert but on Google cloud. This is the best Google Cloud certification for experienced IT professionals who wants to become solution architect.
The holder of a professional cloud architect certificate plays an important role inside the organization since he could design develop, deploy, and manage your web application as well as secure them and more responsibilities.
Regarding preparation for this prestigious cloud certification, this course on udemy Ultimate Google Certified Professional Cloud Architect is a good resource for this certificate.
---
10. AWS Architect Professional
This is the ultimate cloud certification you can aim for in 2023. It's also regarded as the toughest AWS cloud certification and requires extensive experience and knowledge of the AWS cloud platform. There is a huge demand for this certification as there is always a shortage of AWS experts and I highly recommend this to expert cloud professionals.
This advanced certification teaches you how to design and deploy scalable web applications on Amazon AWS servers as well as select the appropriate service and power to use for your application and more skills you will have.
Regarding preparation, you may need to consult a lot of resources and AWS papers, documentation, and courses but to start with this course on Udemy Ultimate AWS Certified Solutions Architect will help you in this journey.
That's all about the best cloud Certification you can acquire in 2023. Those certifications are almost the most useful in the field of cloud computing and are issued by the cloud provider itself such as Amazon, Google, and Microsoft, and receiving one of these certifications will open the door to a successful career in this growing industry.
Other Certification Resources for** IT Professionals** and Programmers
Thanks for reading this article so far. If you like these* best Cloud Certifications* then please share them with your friends and colleagues. If these courses have helped you to pass the exam, then please spread the word so that other people can also benefit.
P. S. - If you are a complete beginner to Cloud Computing and looking for some free courses to learn Cloud Computing in general then you can also check out this Introduction to Cloud Computing (FREE Course) on Udemy. More than 210,000 people have joined this course and it's completely free, you just need a Udemy account to join this course.