Some months ago they released a new version, this time with GL switches instead Romer G ones, so I bought it -again with clicky switches- to test the differences.
The usage is almost the same but this new GL are allegedly more durable and so on.
Both keyboards work as fine as the first day so I guess I'll have to wait to see how much the Romer G ones lasts.
After testing it since February 2020 I can ensure that Logitech G915 / Logitech G915 TKL with Clicky switches is the best keyboard for coding.
They also swapped the material on the key caps which is something I'm not sure if I like or not.
It's been more than two years since I bought the first G915 TKL while I bought the second one in January 25th 2022.
One thing I didn't mention in the last post is that it has two possible connections. Through the dongle and through Bluetooth.
This is specially helpful in my daily usage as I connect it using Bluetooth to the company's laptop to work and then I can switch to my own computer just by hitting a button.
I can confirm that the low profile thingy is a must, no more pain in my wrists!
This time I also got some pics of my current desktop 😁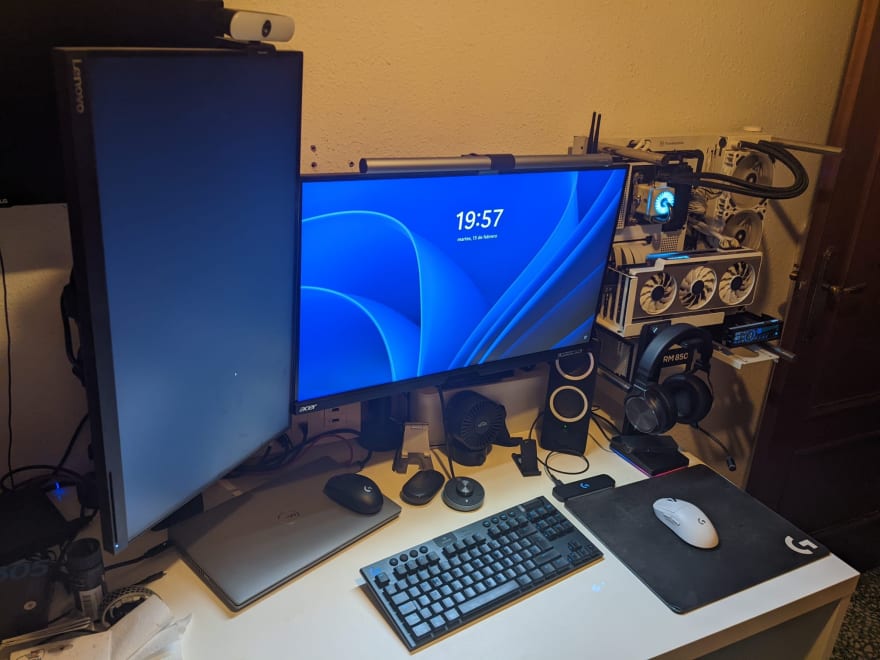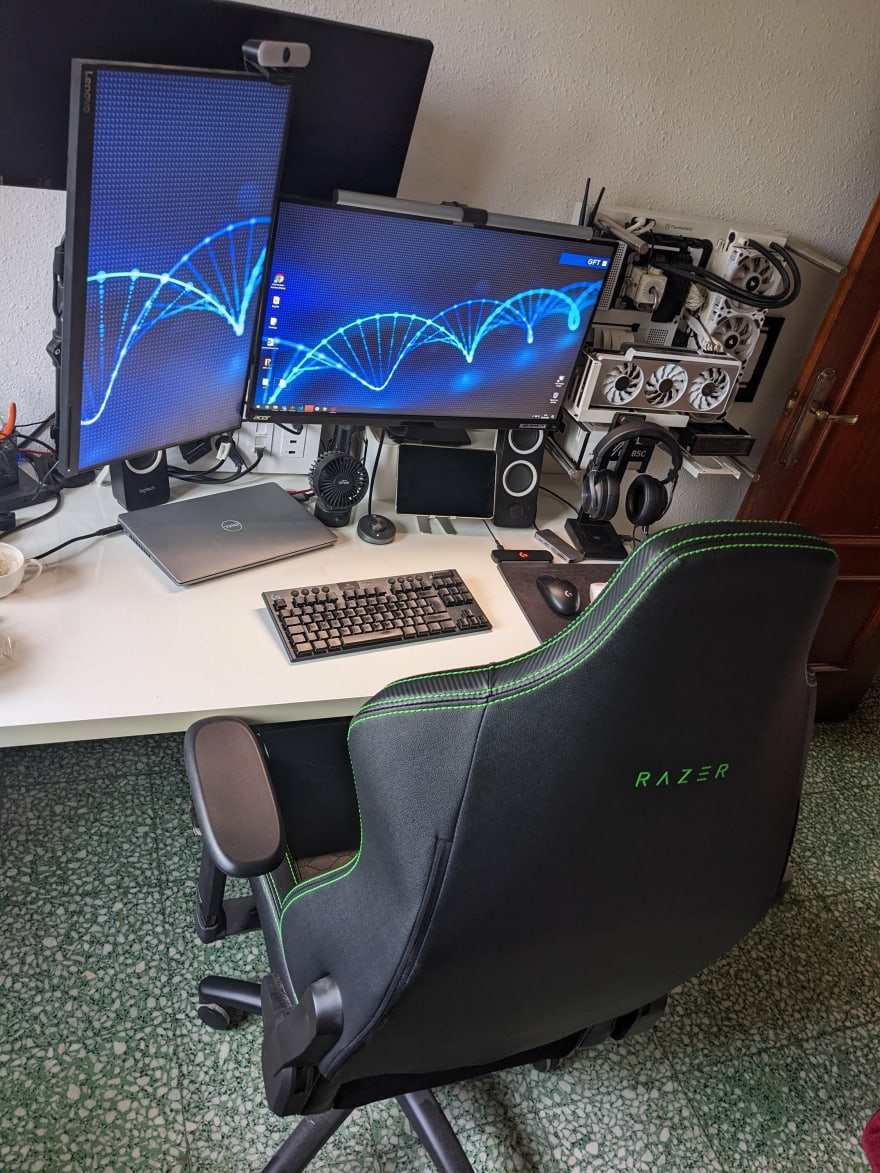 TL;DR
After more than 2 years I still think that this is the best keyboard I ever had for coding.
---
What keyboard do you use? Have you watched for ergonomics and health at your workspace?
Also if you need help with peripherals or hardware ask me anything!