It's my Dev.to anniversary! Here are some stuff!
It's my one year anniversary at Dev.to! 🎉
I received an email today saying I got the beloved comment badge so I visited my Dev.to profile page and saw that I joined Dev.to this day last year!
Good Stuff
To thank the community, here are some of my favorite resources:
This is my own collection of resources, inspired by the Awesome collections. I'm sure you're familiar with them. This one is a collection of learning collections. Meta af, am I right?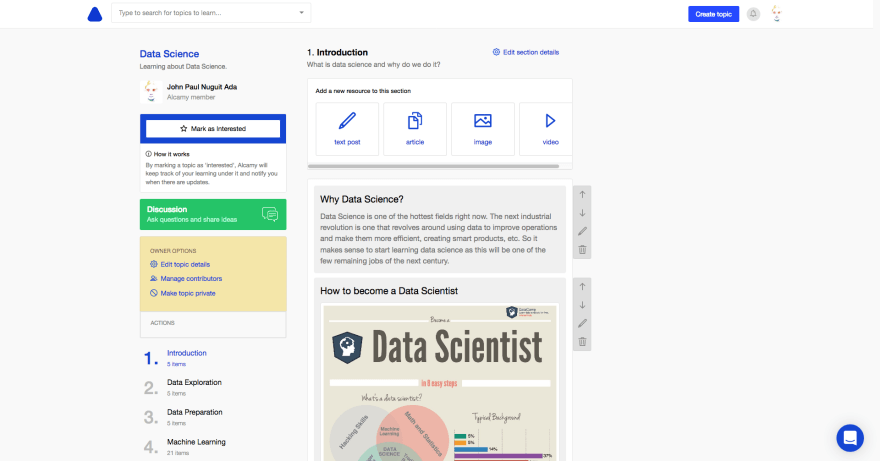 This is a topic on Alcamy that I also compiled. This is my main study guide when it comes to Data Science. I update this whenever I find a good resource to add to the list.
A list of the day's trending repositories. You can also filter it by date range (week, month), language used, etc.
This site collects tech news from a range of sources like Reddit, Medium, HackerNews, etc. You can specify which technologies you would like to display news for.
A web app that pulls data from HackerNews and displays preview of the page.

Bonus: My Anchor Podcast: The Random Programmer - I talk about a bunch of stuff about programming and software development.
Classic DEV Post from Jun 17 '19