Top 5 Themes for Visual Studio Code
My editor choice is Visual Studio Code since the first beta release.
I like personalize everything in my editor and Visual Studio Code is perfect in this way.
Here I will show my Top 10 favourite Visual Studio Code theme.
One of the best theme for Visual Studio Code (and others editor!!!).
This is my current theme for work.
Developed by John Papa from Microsoft, I love it.
Well documented and professional theme. Awesome!
Many color themes!!! Try it!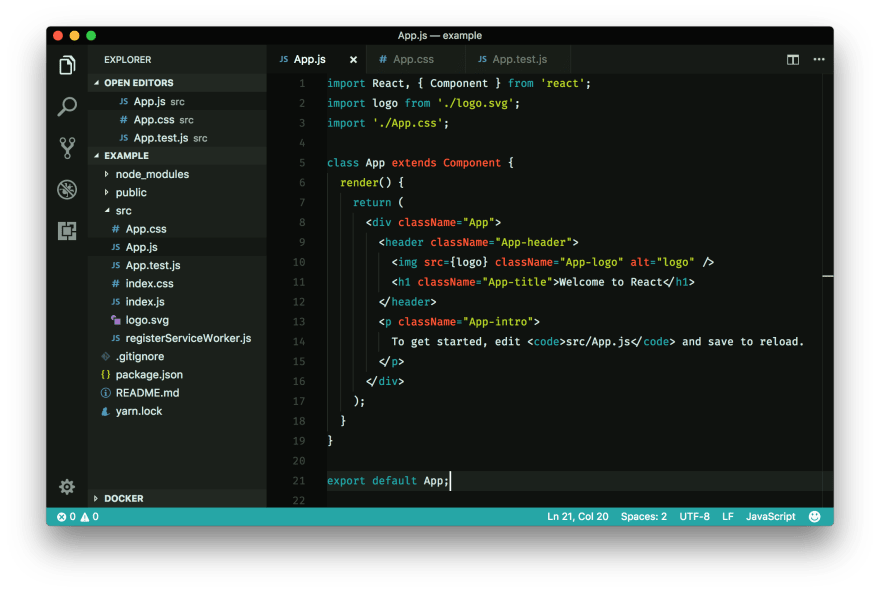 My second favourite theme, after Night Owl.
This is the best to relax your eyes after a long working day.
Plus
It's not a real theme, but I like this effect when I have a presentation or a demo with customer. :)
Did you find this post useful? Show some love!
DISCUSSION (13)
dev.to
is where software developers read, write, and level up.
Sign Up Now
(open source and free forever ❤️)
Classic DEV Post from Oct 21 '18