Hey There 👋🏾
Hope you are doing well. 🙌🏾
I joined Microsoft as a full-stack developer last month and the announcement tweet went viral on Twitter.
Kapeel 💙 Typescript

Today is my first day at

@Microsoft

as a full-stack dev 🙂 Hope its the start of an amazing journey 🙌🏾

08:17 AM - 06 Sep 2021
Many of the fellow devs asked me for my journey and what helped me reach there. So I thought of putting this article together by listing out a few small habits that added up over time which helped me get the desired result. Many of the things that I talk about are mentioned in the amazing book Atomic habits by James Clear which I think, every human being must read at least once!
disclaimer: This article is not a place for tips and tricks or a list of important questions to crack any particular interview. It was a long & gradual process for me and I'm just listing down what worked for me. You can try it out and see if it works for you.
1️⃣ Design your environment

James talks about the power of environment design over motivation and here's how we can apply that.
Phone
People say phones are distracting and toxic. I say people do not know how to use phones. If used properly, it can act as a prime weapon in your arsenal.
Structure your home screen so that instead of Facebook, Instagram, you see dev.to, hashnode, daily.dev so that when you open your phone, the decision is easy for you to scroll some technical content instead of mindless binge-scrolling!
YouTube
Most people under-estimate YouTube's capabilities when it comes to learning. You can create a separate Google account and only subscribe learning channels through it. That way, when you switch accounts from the menu bar, you get a nicely curated feed of tutorials and tech updates that you might be interested in. Here are a few awesome channels:
Twitter
Twitter is also an amazing place to learn and connect with industry experts. If you do not have a Twitter account, create one today and ONLY follow the accounts that are creating content around the tech that you are interested in. That way, even if you wanted to binge-scroll, it will be curated. You can also follow accounts specific to a particular language like Javascript
2️⃣ Create systems

James also talks about the importance of creating systems rather that setting goals to be successful in the long run.
Hence, instead of trying to rely on motivation which comes and goes, try to set up systems. Those systems can be something like:
Set 7pm to 8pm as learning time (can be any time slot)
Listen to audio books while taking a walk
Never watch television alone
These systems, once established in your mind would make it highly improbable for you not to do the right thing. And they also take out decision fatigue. For instance, if its 7:15pm, you definitely know that you must be learning stuff right now and hence you do that, without thinking much.
3️⃣ Identity based habits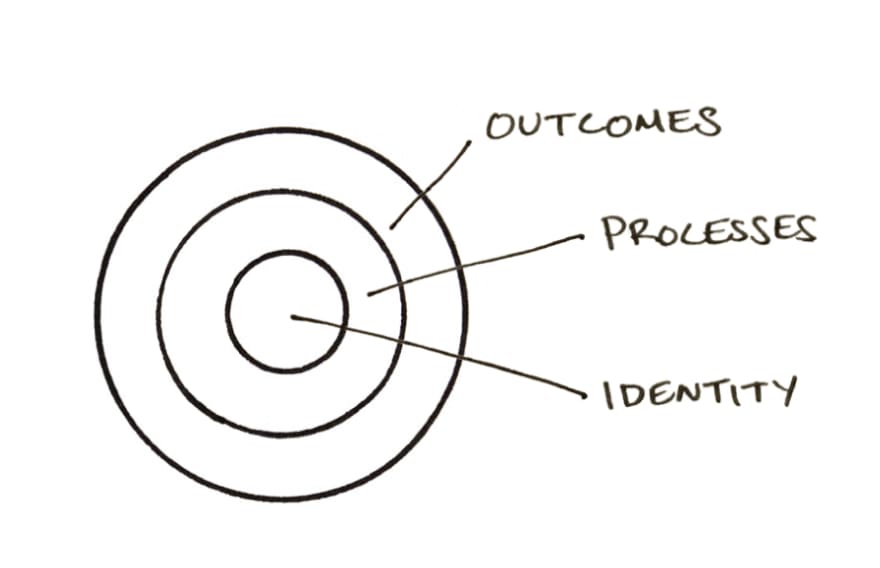 The third thing that can help you on your journey is this concept of identity based habits.
How this can help you on your tech journey is, instead of trying to build stuff using a new tech stack, you can think of becoming a curious developer.
Instead of studying about algorithms and data structure, you can become the sort of person who wonders about how stuff works.
If you are also on the path of content creation, then don't try to create content. Become a person who shares knowledge consistently.
Maybe the examples that I provided are not perfect. Go through the article link that I provided and try to come up with your own identity that would help you stick to your habit.
Conclusion
Doing these things would push you in the direction wherein over a long term, you will see yourself grow as a developer. I did. For me, cracking the interviews was not just a process for those 3 or 4 months. It was an amalgamation of the things that I did over the last 5 years. If you are in it for the long run, you will definitely succeed. And even it you don't. there is nothing to loose here! 🙌🏾
If you liked that, then consider following me on Twitter where I post content🎁 more frequently.
Cheers ✌🏽