Whether you're a company leader, an expert, an online course creator, a student or a Fortune 500 company, the benefits of building an online community are undeniable. Networking is the key to a successful career but making new connections can be difficult because a global pandemic has made meeting new people nearly impossible.
Does this mean we should give up on networking altogether?

So the answer to this question is NO, just because we can't meet people face-to-face doesn't mean we should give up networking entirely. You can still connect with people in your industry by learning how to build a network online.
Today I am going to share some tips that will help you to build your professional network online, even if you're not a natural schmoozer.
1.) Choose the right platforms
You are familiar with social media platforms, right? You add friends on Snapchat and gain followers on Instagram.


In the professional sense, networking is like establishing connections with people typically in your field. As you know, LINKEDIN is the most popular professional networking platform. Yet, other options like FACEBOOK, TWITTER, QUORA, ALIGNABLE, etc. have specific strengths that approach networking in different and meaningful ways.

If you are searching for job seekers, looking to build your personal brand, Linkedin is best for that. Here you can find people who work in various companies you are interested in. Twitter's use of hashtags makes it easy to find trending topics and experts and join the conversations too. The more you use social media with professional networking in mind, the more you'll be able to connect with others.
2.) Maintain your profile: Be Fresh, Be Relevant

To make a strong impact, make sure you put together a solid, detailed, and accurate profile. Continuously update your profile because as your career grows and changes so should your profile. Choose a clear, close-up image of yourself wearing something that you would wear to work for your profile picture. A well-written profile will give you credibility and will establish you as a trustworthy potential employee. If you update your profile timely there are great chances to get better job opportunities and it also attracts unexpected opportunities. So, Update your profile and upload your resume if not done already.
3.) Be open to new connections


Having the right people in your network can give you tons of opportunities, but you have to take the first step. Don't limit yourself to connecting with people you think can help you. If you have your eye on a specific company, try connecting with the people who work there. Establishing an online network of your peers can help you stay engaged and once you start connecting with people you can discover more people through mutual connections. Share your accomplishments, thoughts, show off your work, and also start interacting with people.
4.) Be clear with your intentions

It is important to make your intentions clear when you are reaching out to someone new. Do not just drop 'Hi', 'Hey', 'Hello'. Don't expect a response for:-
1.) Please be my girlfriend/boyfriend.
2.) Let's chat on WhatsApp.
3.) send me money.
4.) get Subscribers for my YouTube.
...etc. For your time pass just don't kill other's time. Be professional, clear, and concise. Planning your questions in advance can also help the meeting run smoothly.
You should follow basic ethics and motivate people like you to help the society who is eager to learn and grow.

" Be clear on what you want. You will get a better response if you do this. "
5.) Help people out

Volunteering your time, money, or energy to help others doesn't just make the world better—it also makes you better. When you help someone you earn respect from them, your networking partner will be grateful and want to return the favor. If you provide others value, they'll eventually help you without even thinking twice. So be helpful and supportive. Support their valuable content, share their work so that it can help others too.
6.) Be naturally curious to learn new things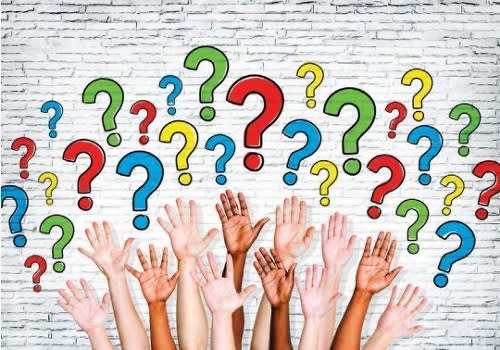 Being curious is the key to excel at any task and do it better, as you ask questions, learn from others, and look for ways to do your job better. When curious people fail, they analyze their failure, because they are keen on knowing the reasons, so they can do better the next time. This increases their chances for success.
Conclusion
Building your online network is a lot like building it in person-it requires perseverance, persistence, and a desire to connect. It can also make you a better, more interesting person.

So are you ready to expand your network? Go for it. And remember: be kind, be professional, and be yourself.

If you liked this article, share it with others and "Let's learn and grow together"
Thanks for reading 🤝🤝
I would ❤ to connect with you at Twitter | LinkedIn | GitHub
Let me know in the comment section if you have any doubts or feedback.
You should definitely check out my other Blogs:
See you in my next Blog article, Take care!!

Happy Learning😃😃