Hi folks,
Welcome to Performance Matters. This week, Raygun partnered with Octopus Deploy to deliver a webinar on monitoring deployments for performance issues. If you missed it, keep your eye out next week for the recording!
For this edition, we're exploring what performance means in the context of large-scale software projects like legacy systems and migrations. We've also got a few interactive articles — a JavaScript performance roadmap and a fun tech quiz.
Enjoy!
Your Curator
---
FEATURED ARTICLES
Accelerating JavaScript in the browser
Jonathan Dinu shares a roadmap for squeezing as much performance out of JavaScript as possible. This guide covers the various options of leveraging browser native APIs/technologies to accelerate JavaScript execution.
---
From monolith to microservice
Netflix's Android engineers now have much more control and observability over how they get their data.
---
Legacy systems cost trillions
The pandemic has exposed government's dependence on ageing legacy IT systems.
---
BUG OF THE WEEK
Beaucoup bugs beset this month's Windows patches
July and August had relatively stable Patch Tuesdays. Not so, in September. Here's the tip of the iceberg – the bugs that cropped up within a day of release.
---
COMMUNITY
The ultimate Techade quiz from Pluralsight
A "near-impossible" guessing game of tech through the decades. Try this tech trivia game and label what you see.
---
If you think Performance Matters is pretty great, why not sign up to receive it in your inbox every week? 🙌
---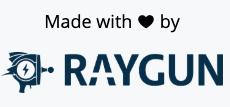 ---