Best Open Source Menubar Apps You Must Have 🤨
So you liked the last list? Awesome, I have a new list of MenuBar apps for MacOS users. All the apps in this list are open source and free.
1. Itsycal 📆
🔗 Github Link: Itsycal
This app is my personal favorite. Simple yet does everything you need to do with a calendar app. You add, edit or view any event and link it with your calendar. Its Design is customizable. It also has a Dark theme. Btw if you are in to productivity, highly recommend you to check my latest article on morning routines
2. Katana ✂️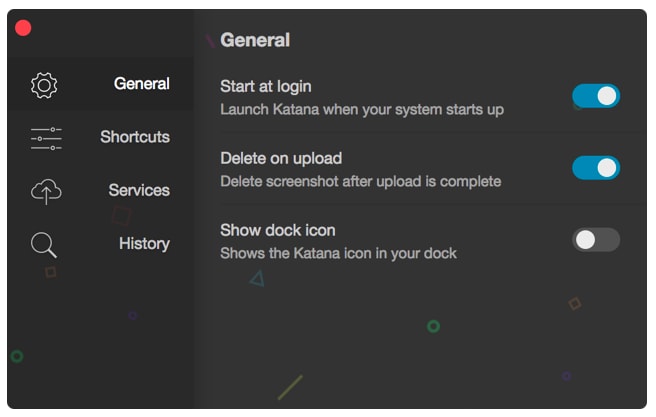 🔗 Github Link: Katana
Such a powerful tool but not that popular, we have Katana on our list next. If you take a lot of screenshots and your desktop is always full of screenshots check Katana out. It automatically uploads the screenshot and copies the link on your clipboard. No More Clustered Desktop.
3. Youtube Downloader 📹
🔗 Github Link: Youtube Downloader
Yup! Small nifty tool to download Youtube videos directly from your menubar and that's the only thing it does 😃
4. Streaker 🐙
🔗 Github Link: Streaker
I know, I know, you all love github streaks and this small little app sits in your menubar to remind you so that you don't miss out. Add it and thank me later, after completing your 100 day code challenge. 🤓
5.Dat Weather Doe 🌦
🔗 Github Link: DatWeatherDoe
This apps helps you see the current weather in your menubar. It has very cool icons, to represent current weather, that supports both dark and light theme. You can choose location by gps or zipcode. Every handy.
6. MenuMeters
🔗 Github Link: MenuMeters
I can tell you, this was the best find. All the other MenuMeter apps were paid but this one is free and Open Source. It has a lot of customisation that you can play around with like color, type of reading, visualisation of data etc.
Conclusion
This is all for now guys. If you like this article do checkout my blog on Medium. You will love it 😍.
Please share with your fellow developers 👨🏻‍💻.
One more thing 😜. I'm planning to work on some cool Javascript Projects and if you are too, then let's collaborate guys. Tweet to me at @sarthology.
Classic DEV Post from Dec 13 '19