This is a list of amazing things that browsers can help you with while developing web applications.
1. Colors
Wondering 🤔, What is the hex code for that rgb value? Chrome provides an easy way to get it. Open DevTools and shift + click on the color(swatch) to see their corresponding hex | rgb | hsl value.
---
2. Animation
Wondering how to tweak the animation? Use the animation editor in the devtools.
You can choose animation timing from a set of pre-defined functions.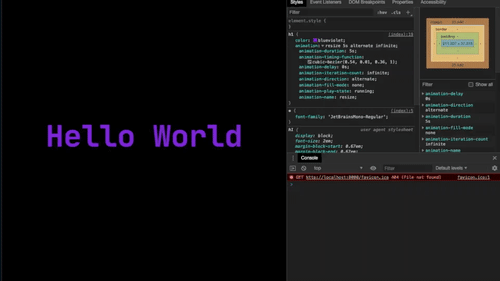 You can slow down the animation and play with it to understand/debug how it works.
---
3. Shadow Editor
Shadows are tricky. Master box/text-shadow using the inline editor.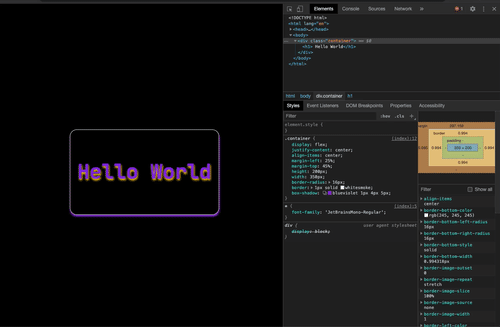 ---
4. Command tool
Chrome provides Command tool to access files / actions. Use Cmd + Shift + P inside the Dev tools to open the Command tool.
---
5. Coverage
Check your CSS coverage.
Open Command tool and search for coverage.
---
6. Rendering
Wondering about the FPS, Layout / Paint in the page.
Open Command tool and search for rendering.
---
7. Emulate dark mode
Use the emulator to switch between dark and light mode.
---
8. Sensors
If you are creating an application that requires location based user experience, then you can use the sensors to change the location.
To open sensors, press cmd + shift + p and then type sensors to open the show sensors.
---
9. Short cut keys :)
Go straight to Address/Search bar using cmd + L.
Navigate through the tabs using ctrl + tab
Navigate tabs with the tab numbers ctrl + num-key.

Go to the last tab using ctrl + 1.
Go to the last tab using ctrl + 9.
---
Discussions 🐦 Twitter // 💻 GitHub // ✍️ Blog
If you like this article, please leave a like or a comment. ❤️
---