With 2021, we are stepping into a new decade and knowing some breakthrough achievement of 2020 will kickstart your new year best. Don't you think so? If yes, then you are on the right page. Here, I'm going to disclose the names of 20 best mobile apps of 2020 which are declared the winner by App Store and Google Play Store.
While 2020 has been a year of pandemic and every possible worst thing that our geeks haven't even anticipated. But in between this, we have seen a launch of some truly fascinating apps as well as the advanced version of the existing apps like TikTok, Gmail, YouTube and more. Keeping up the importance and demand in mind, experts have revealed the name of the best mobile applications of 2020.
Though, the list that I'll share here includes the apps of Google Play Store and Apple App Store both. The rank may vary but names are confirmed for sure. So, let's get started with the best 2020 mobile apps.
Beginning with the Mobile App Stats from the external sources, I've gathered some mind-boggling stats.
Let's take a look into these once:
In 2020, there were around 592 million daily app downloads.
In 2022, mobile app downloads will exceed 250 billion.
Social media mobile apps are used most.
2% of mobile app users open an app over 100 times per day.
The iPhone's App Store has 500 million weekly visits.
Now jumping into the names of 20 Truly Fascinating Mobile Apps of 2020. Here we go...
## 1. Zoom Cloud Meetings
Zoom, a web-based video conferencing tool that connects the local with the help of a mobile app and allows a meeting with video or no video. Its users can collaborate on projects, record sessions, share screens or annotate on another's screen. The platform offers top-class video and audio conferencing plus wireless screen-sharing across the platforms like Mac, Linux, Window, Android, iOS, Blackberry, Zoom Rooms and H.323/SIP room systems.
Zoom Ranked #1 in customer happiness.
2. Sleep by Wysa
Our go-to-sleep app-Sleep by Wysa has been declared as the best android app of 2020.If you can't sleep properly due to stress and negative thoughts. The app will let you sleep with mindfulness. It offers you some headspace and provides every sleep assistance that will let you sleep better. It contains some sleep stories, bedtime stories help you breathe, calms down your mind with the help of tools provided by the app.
3. Cash App
Cash App is one of the best plus easiest ways of sending, saving and investing your money. The app is safe, fast and free. It protects your payment and investments with a passcode. Also, you can stop card expenses with a single tap if it gets misplaced. Thus it's fully safe, provides quick transactions and uses it with no cost.
4. Wakeout!
Wakeout! is one of the best app designed ever to keep you active all day with easy exercises while working and other activities. Though, it's a paid app and available for iOS platform only. It's declared as the iPhone app of the year by Apple. The app contains the short exercises of 4 minutes that keep you charged all day.
5. AutoSleep Track Sleep
AutoSleep Track Sleep is the app that automatically tracks your sleep from your Apple Watch without pressing any button and the watch app is even optional here. It only aims to provide you with better sleep. The app not only tracks your sleep but also sends a notification in the morning for wake up. It also takes care of every person as we know everyone has slight differences. It provides its users with a simple setup wizard plus an option to tweak if a person is a restless sleeper.
6. GoodNotes 5
Transform your iPhone into a digital paper plus a powerful document management system. It lets you create, import and edit documents on your mobile. With it, you can keep your notes every time with you. It's specially designed for the students for enhancing their learning experience. Though, it's also loved by notetakers and digital planners across the globe.
7. Fantastical
An award-winning calendar and task mobile application available for iOS platform. The app contains amazing features such as natural language parsing, beautiful year, month, week & day views etc. It's free and paid both. To get an amazing app like it you can hire iOS app developers in India. In a free version, you can access limited features like DayTicker & calendar makes your schedule appear nicest, clean, beautiful & easy to use calendar app and a few more. Whereas the paid version includes the features like event & task templates, full-screen day, week & month view and much more.
8. Sleep Theory - Sleep, Meditation & Wake Up
Sleep Theory is a healthy mobile application that develops regular sleep habits in the users and let them sleep better. It's best for those who are suffering from problems like anxiety, staying up late, irregular life schedule and insomnia. If you want to develop a healthy life then Sleep Theory is the right app for you.
9. Calm
Calm is one of the best meditation and sleep mobile apps available today for the Android platform. Millions of users are using the app today who are dealing with anxiety, stress and restful sleep to get the experts' help. Here, you will learn meditation, listen to sleep stories, learn breathing programs, take master classes and listen to relaxing music.You can hire android developers in India to get an app like it.The app is recommended by the best mental health experts, therapists and psychologists.
10. Grid Diary-Journal, Planner
Grid Diary is your ultimate personal diary system that promotes simple yet powerful plus effective personal growth. It's best for those who want to make journaling their lifelong habit. The app provides you with rich tools like template library, habit check-in, prompt library, writing reminder and more to assist you in customising your journal methods that meet your needs best.
11. Splash
Splash is an app that creates and streams your professional quality music and that too free. The app is ad-free and provides you with the best plus customised music experience.It has one of the best and expertly crafted packs from different genres and mashups to help you in finding your groove. With it, you can create mix melodies, harmonies, and learn beat-making skills.
12. Loóna: Bedtime Calm & Relax
The first app that quickly disconnects you from your long stressful & hectic day and brings you in the right sleeping mood. It's not a sleeping app but it's a mood-altering app that prepares you emotionally for a mindful sleep. The app makes it possible by creating a guided session called sleepscape. It has activities of relaxation, storytelling and sound in a unique plus interesting way. In short, it resets your moods and brings you in the perfect sleepy mood.
13. App Annie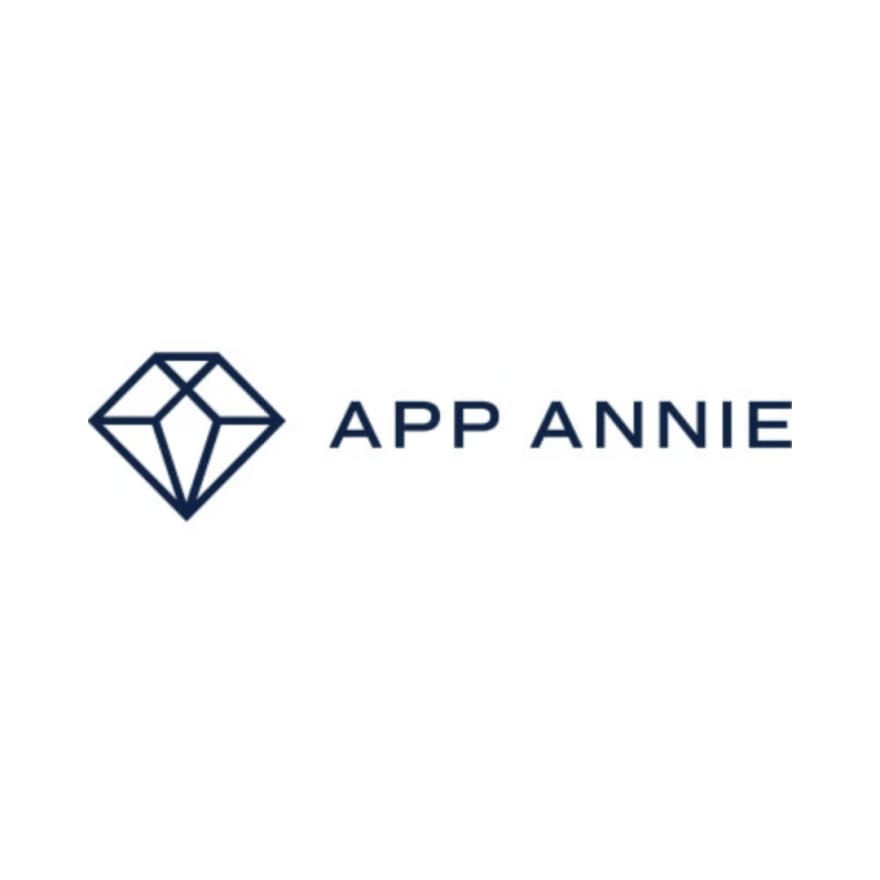 App Annie connects the user's app store sales, usage and advertising accounts with its dashboard for monitoring your app's performance quickly for free. You'll get push notifications as the daily sales report is available plus your app performance across different platforms.
14. Microsoft Office: Word, Excel, PowerPoint & More
2020 has made the remote working model popular in the world and that's the reason being it's one of the most used apps of the last year. The app includes Word, Excel and PowerPoint that makes it your go-to-app and cater to all your office needs. Whether you want to use it for your personal use or professionals, it fits best to both these requirements best.
15. Redbubble
Redbubble is one of the most popular apps that begins with 700,000+ independent artists. It's a global community that makes our regular products meaningful. A shirt having an evil cat, a mobile case with a galloping donut or star-surfing astronaut. The app has everything that will reach to your heart directly.
16. TikTok
TikTok has created a lot of buzzes this year and is the most loved app worldwide. Though the app is banned in India it has worldwide craze and people have enjoyed making videos in the app in their lockdown period. The app allows you to make short videos that include dancing, dialogue mimic and storytelling too.
17. Snapchat
The American multimedia messaging app that lets you click amazing clicks and video with interesting filters. It opens the right to the cameras so that you can take pictures and send it to your friends. Here, you'll find filters, lenses, Bitmojis and all types of effects that you all love. Additionally, new selfie, filters and lenses are added every day that bind its users' interest.
18. Facebook
Facebook is one of the most loved social media apps across the world and too among all the age groups. The app allows you to connect with your loved one individually, watch your preferred content, sell & buy products, spend time with your favourite groups and community. The app makes your mobile browsing hours interesting and sometimes act your stress buster too.
19. Instagram
Instagram, another app that's loved by all of us in 2020. It connects with friends, It connects you with friends, shares videos & photographs, and explore the feeds of people across the world. The app loved more among the youth and used to share everything from their daily moments. And, this year, we have seen a new featured called Reel in it which is a new way of creating and sharing short videos on Insta. Here, you can search, watch, like, comment plus interact with all the Reel videos for free.
20. Liftoff
Liftoff is the top mobile app marketing and retargeting platform for running true CPA-optimized campaigns of mobile app installs. The app has a database of 3 billion+ mobile profiles, machine learning systems, plus advanced predictive intelligence. It allows the marketers for programmatically targeting mobile users to engage them with your applications.
Concluding Thoughts
So, that's all with the best mobile apps of 2020. But, what are your views on it? What do these apps have in common? What has brought their name in this list?
All the mobile apps' names mentioned above have not everything in common. Some of these apps include social media apps, healthcare apps, office apps and more. I'm damn sure that you'll definitely have one or two apps from this list. Whether it's Facebook, Instagram or Zoom, all these apps are our go-to-thing of our daily lives. It can be either for an entertainment or company's meeting, we use these apps for sure.
Lastly, if you're planning to develop your business app this year then you must get in touch with a mobile app development company in India to give your business a new direction. Better, if you plan today because it's just a beginning and if everything goes right then your app can be in the list of best apps of this year.