In this article I will explain how the game "Wordle" was worth more than $1,000,000.
Keep reading to learn how, ONE DAY, your game could be worth even more ;)
The Story of Wordle
Josh Wardle, a former Reddit software engineer, knew that his partner liked word games, so he created one for just the two of them, and called it Wordle.
They also shared it to their relatives on Whatsapp, which got them so much positive feedback that they decided to release it to the world wide web.
This graph shows the extremely rapid rise of Wordle: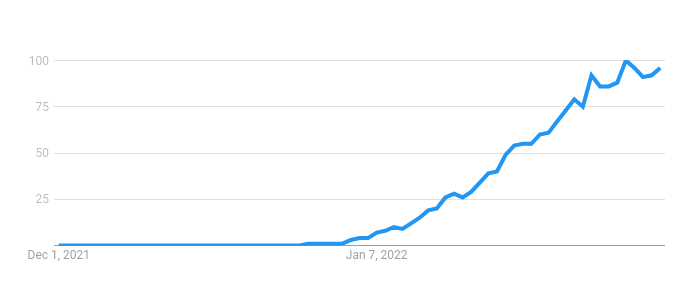 The most prominent source of this popularity is Twitter, where users have endlessly memed the colored grid of Wordle:

Not long after this fame, the New York Times reached out to Josh Wardle, in an offer to buy his game and add it to their collection of word games.
He agreed, and the game was sold for an undisclosed amount. The only public information they shared was that it was between $1,000,000 and $10,000,000 (it was in the "low seven-figures")