Here's a CodePen sample for tsParticles for creating a fireworks effect, soon available in a NPM preset package.
This configuration will work in any component and not only in Vanilla JavaScript, you can use this config also in React, Vue (2.x and 3.x), Angular, Svelte, Riot, Solid, jQuery, Web Components, Inferno and Preact.
tsParticles - Easily create highly customizable JavaScript particles effects, confetti explosions and fireworks animations and use them as animated backgrounds for your website. Ready to use components available for React.js, Vue.js (2.x and 3.x), Angular, Svelte, jQuery, Preact, Inferno, Solid, Riot and Web Components.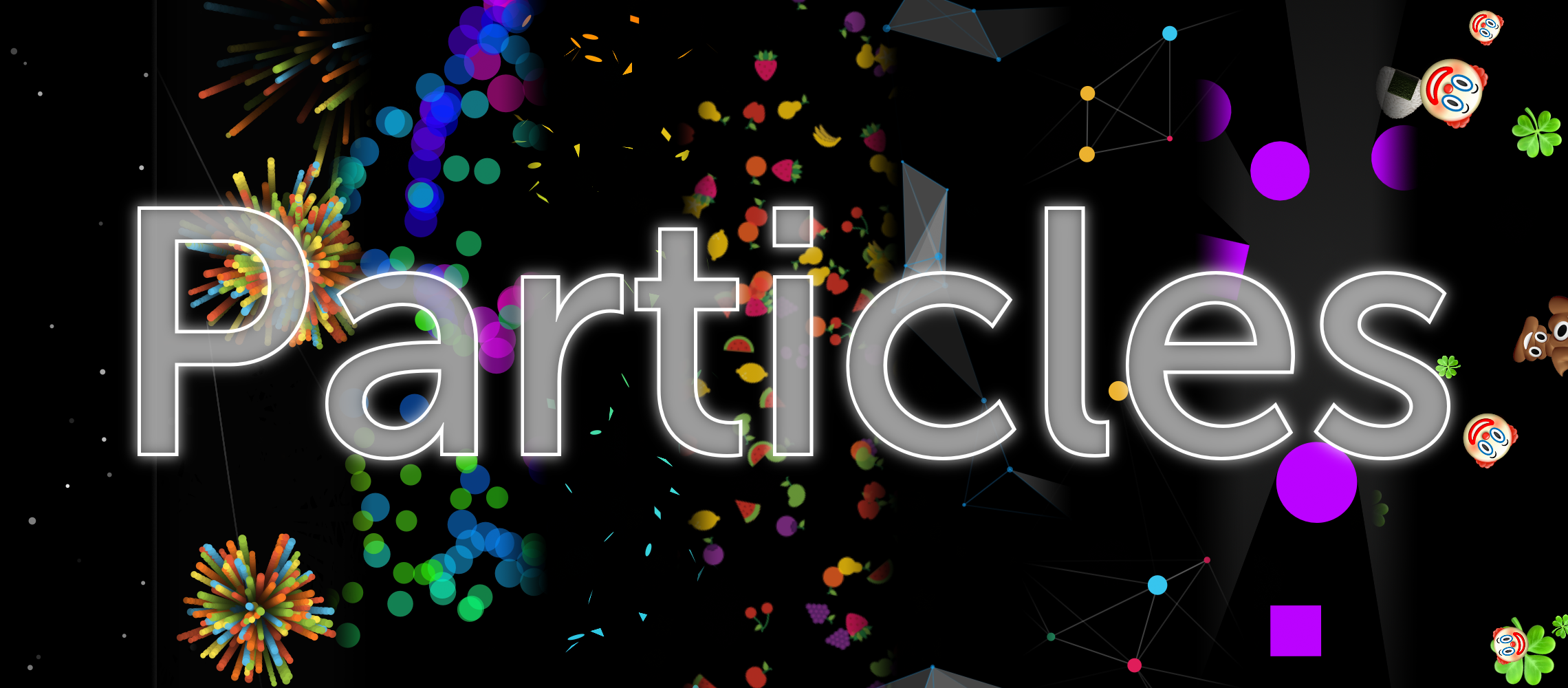 tsParticles - TypeScript Particles
A lightweight TypeScript library for creating particles. Dependency free (*), browser ready and compatible with React.js, Vue.js (2.x and 3.x), Angular, Svelte, jQuery, Preact, Inferno, Riot.js, Solid.js, and Web Components
---
Table of Contents
⚠️⚠️ This readme refers to upcoming v2 version, read here for v1 documentation ⚠️⚠️
---
Do you want to use it on your website?
Documentation and Development references here 📖
This library is…