As a student, you have a lot to do with what can feel like very little time. Alongside achieving the best grades, this is an important time to get plenty of rest, be social and take care of yourself. When you return to adult learning, there are some smart techniques you can use to increase your productivity and ensure that there is time to lead a balanced life.
🟣 Track Your Time: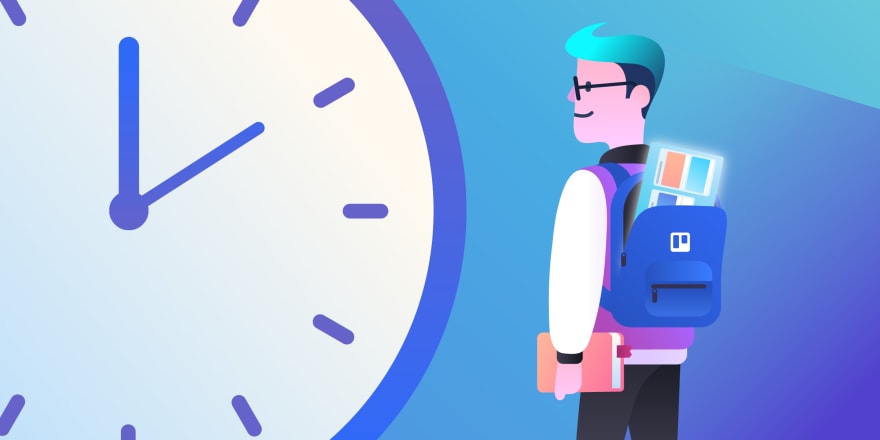 It's difficult to plan your personal time if you don't know how you're spending it. Tracking your hours is an important step toward better time management. Start by breaking down a major project into manageable individual tasks.
For your classes, you may need to complete an academic review, draft essay or answer a series of questions. Each activity should take a set time that allows for edits and research. Allocate time blocks to each assignment and take note of the time you start and finish the tasks.
It can be useful to use a time tracking app or simply the clock on the wall to make sure you stay on track. Every time you need a break, get a bite to eat or let your mind wander, clock off and write down your hours.
Eventually, you will be in the habit of accurately predicting how long a task is likely to take and can then plan your week around that accordingly. By using this method, you'll minimise time wastage and feel more confident about your study habits. Time tracking is integral to many professional roles and will skyrocket your efficiency, start this simple habit to help in your future career.
🟣 Take Regular Breaks:
Believe it or not, taking a break will actually increase your productivity. Students who try to cram for hours at a time do not perform at their peak. Our brain can only handle so much new information before we begin to tire and lessen our retention.
By pushing our mind beyond their capability, we can only experience greater stress and fatigue. Regular breaks will help to combat this development and maximise student productivity. As an established professional, you may be used to long work days with only one lunch break. Adult learning will reintroduce the concept of regular small breaks.
Whether you take 5 minutes every hour or 30 minutes a few times a day, find a schedule that works best for you. Everyone is unique in their preferred study timeline but the most important thing is to stick with your decision. Use these times to rest your mind and increase your productivity.
🟣 Set Yourself Deadlines:

Now that you've already broken down your study into individual tasks, it will help to set yourself a competitive deadline. You may have determined that your first activity will take three hours and should aim to finish that section of the project at least a week before it is due.
This strategy will help to avoid leaving your study to the last minute, normalise deadlines and maximise student productivity. Just like effective time management, juggling deadlines is a common requirement for many senior jobs.
🟣 Plan Ahead:
Use a calendar, diary or application to plan for the coming weeks and months ahead. This is part and parcel of life as a student. Know when weekend trips or life events are coming and give yourself plenty of time to plan around them. When you return to the world of adult learning, relying on the deadlines of your calendar becomes an even more critical habit to maintain work/life balance.
🟣 Eat Healthily:

A healthy diet is your brain's best friend. We put plenty of strain on our bodies as students, where a simple solution is to introduce more nutritious meals into your lifestyle. This will keep energy levels high and make studying more productive. Student productivity relies on a great immune system and optimum health.
🟣 Get Plenty of Sleep: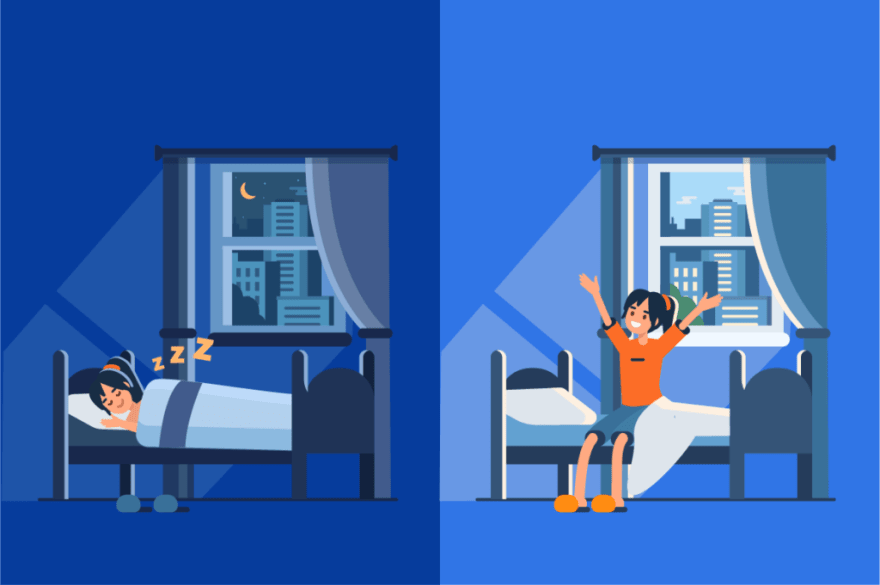 At least 8 hours of sleep is essential for healthy brain function. Studies suggest that students may need even more. To increase your productivity in the long term, be sure to wind down at the end of each day and go to bed calm. Take measures to tire your body out and relax the mind, such as exercise or meditation. Stress is a leading cause of lack of sleep so your primary concern should be to take care of yourself.
🟣 Create a Study Environment:

This helps in reducing distraction and keeping your mind concentrated only on your work.
🟣 Find your golden hours:
You know better than during which time of the day you can focus the best, this will help you make the maximum out of your learning.
Take some well-deserved time off – relax, unwind, socialize with friends, and focus more attention to regular, everyday activities.
Thank you for Reading!! ❤️