1) Colors UI
A collection of beautiful color palettes that can be customized as well. This website also provides Tint and Shade generators, Solid colors, Material colors, and more.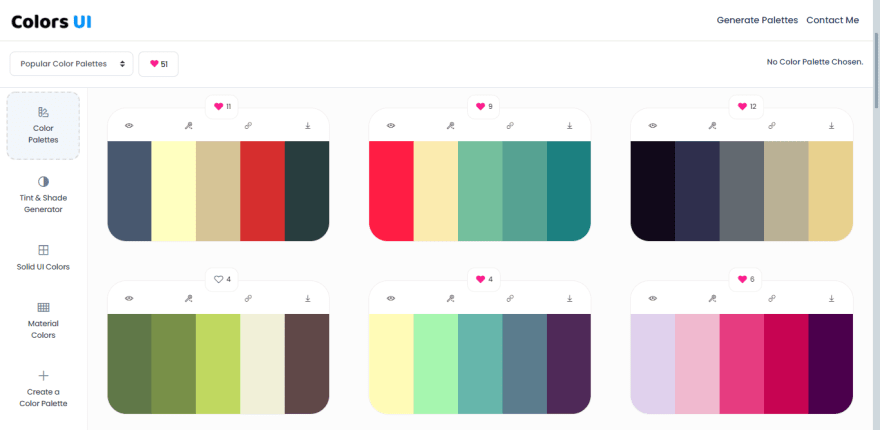 2) Culrs
Culrs gives you to pick color palettes easily


3) Colorwise
The wise choice of colors. Most voted on product hunt

HTML Color Codes where you can find HTML color codes using color picker and also create color chart and much more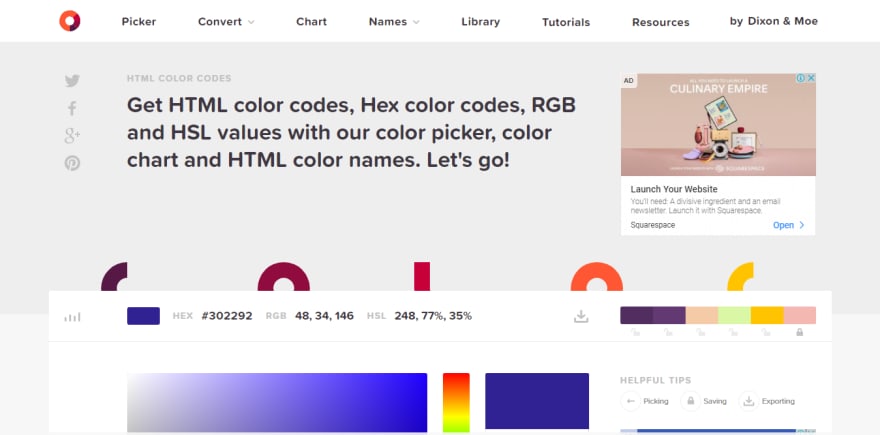 5) Colors & Fonts
C&F is a Curated collection of color palettes and gradient colors and font pairing.


6) Color Mind
Color Mind is an AI-powered color palette generator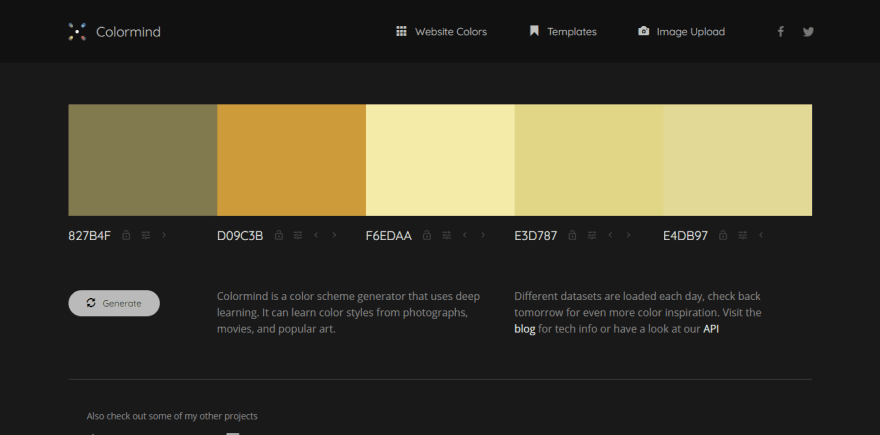 7) Color Drop
Color Drop is a collection of beautiful four-color palettes. It is also provided flat colors, color code converter, and more


8) Scheme Color
Scheme Color has a large number of color palettes where you can edit and download color palettes.


9) Colorbox
ColorBox is a color tool website. It provides a set of colors


10) Coolors.co
Coolors.co is a popular tool for color palettes. Where you can edit, save and download color palettes


11) Color Hunt
Color Hunt is an open collection of color palettes.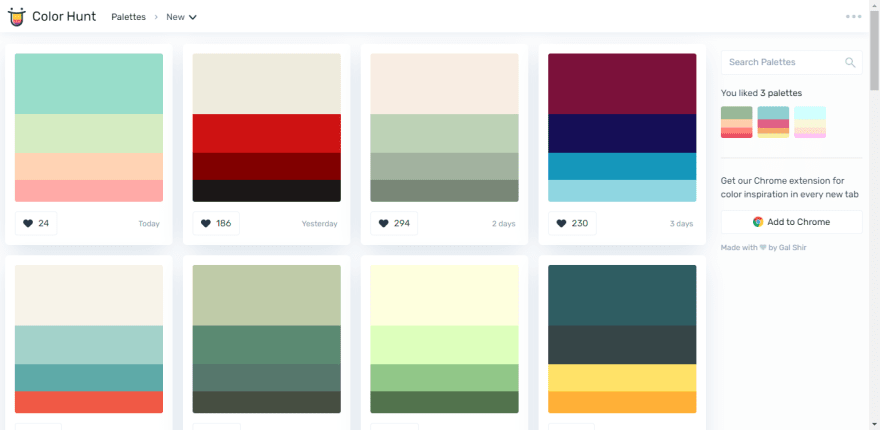 12) Dopelycolors
Dopely Colors is a super app for anything related to colors designed for creatives like you.


13) ColorSpace
Generate color palettes from one color.


14) Saruwakakun
Nice color schemes for websites with app preview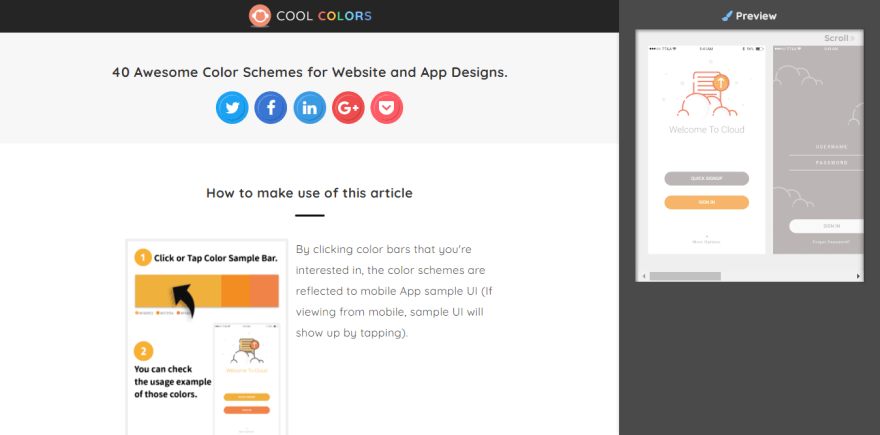 15) Image Color
Pick colors from image, color picker and Color Contrast Checker


16) Farbvelo
Random color palette generator


17) Happy Hues
Curated color palettes


18) Khroma
Another AI color scheme tool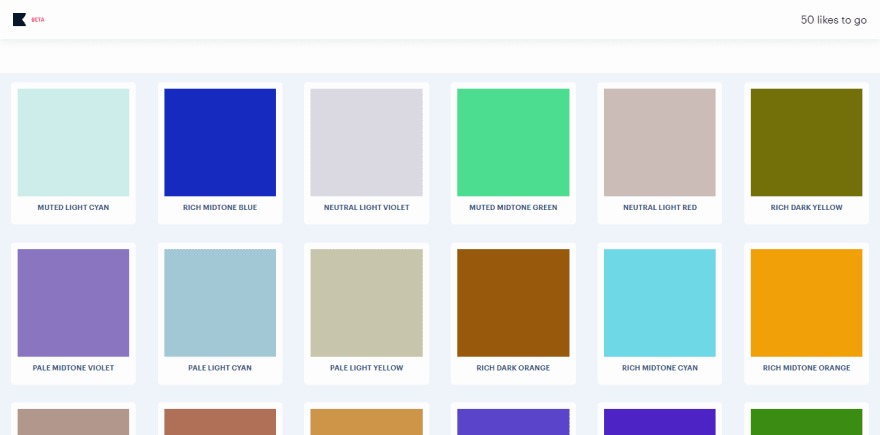 19) nipponcolors
If you would like to use traditional colors then we recommend Nippon Colors.


20) Colorsinspo
Copy beautiful color palettes with a single click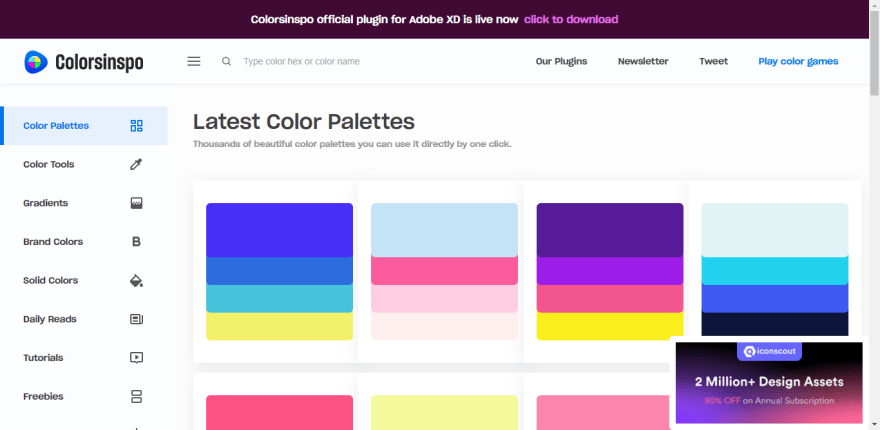 21) Colortopia
Online color tool for finding beautiful color schemes.


22) Colorswall
Generate and save your color palettes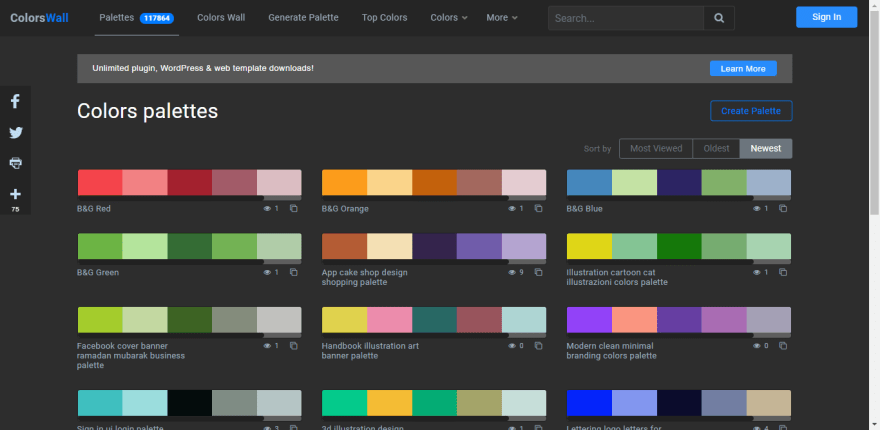 23) Palettelist
Pick 2 colors and generate more color palettes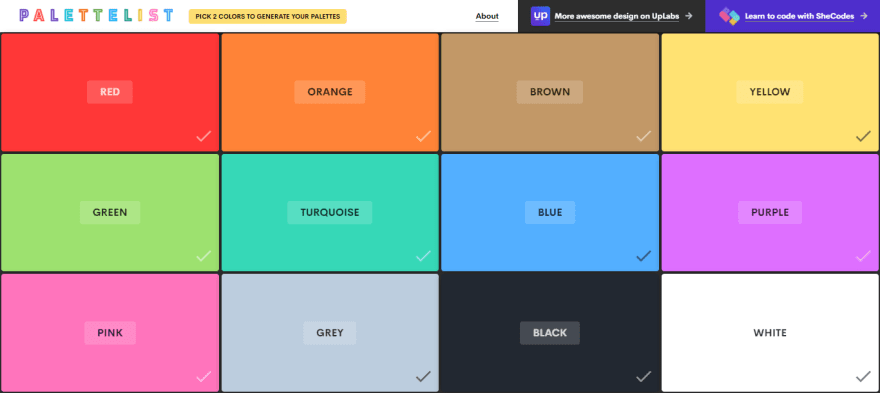 24) Webgradients
WebGradients is a free collection of linear gradients.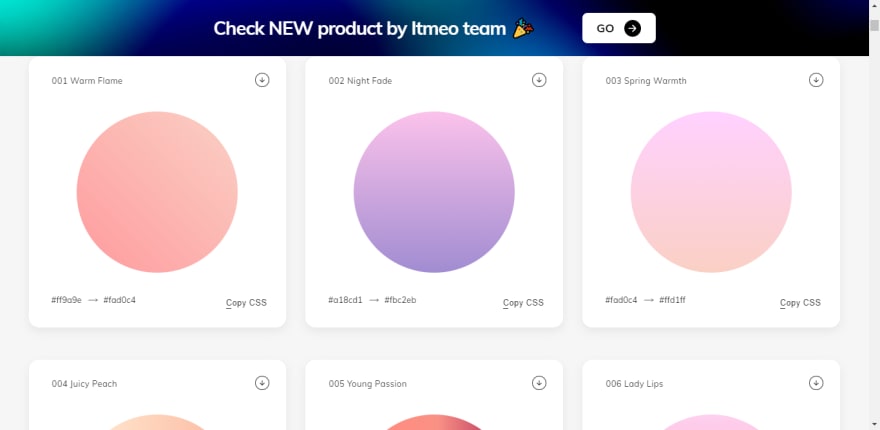 25) Grabient
Another gradient tool