Stack Overflow released a new mobile app
Stack Overflow released a mobile app today for iOS and Android:
Stack Overflow

@stackoverflow

15:07 PM - 16 May 2017
The website's blogpost about the release notes that Stack Exchange has had an app available for several years that included access to Stack Overflow, but this app is designed solely for access to the company's flagship site.
My first impulse would be to question the utility of a Stack Overflow app, since I'm confident that the vast majority of programmers that rely on the question-answer website do so while they write code on a personal computer and not their phones. Plus, asking a question on Stack Overflow requires users to adhere to somewhat strict protocol and often to use code blocks, special characters, or other non-traditional text that doesn't seem easy to thumb from a phone.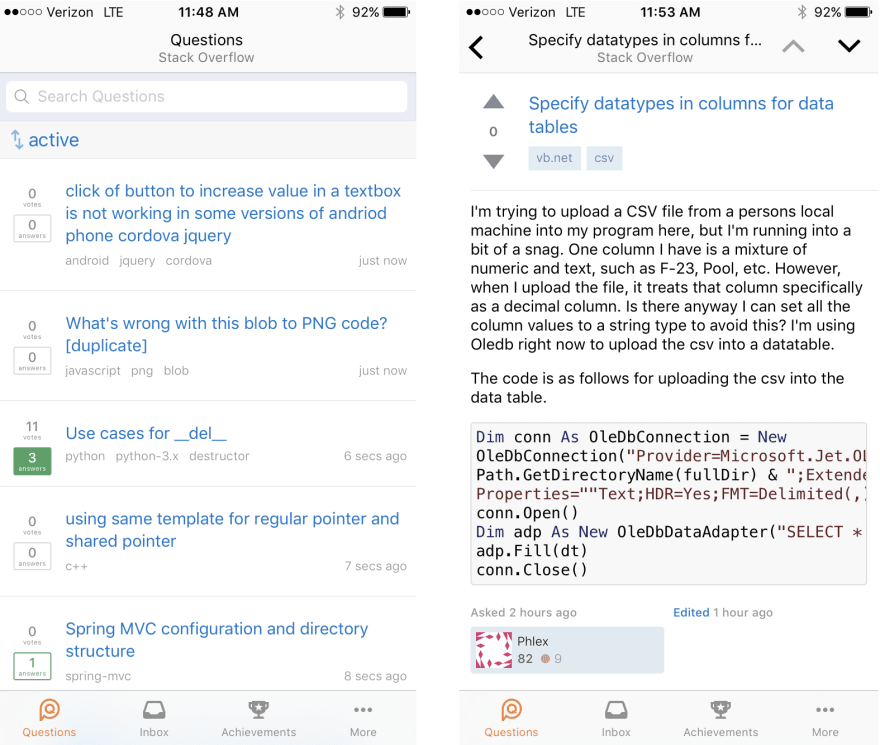 That being said, there are plenty of less complicated actions important to the Stack Overflow experience. "Meta" posts about the actual product are popular and often prominently featured—in fact the site devoted one to the app's release this morning. Plus there's plenty of back-and-forth in a question's commentary that could be done easily from a phone.
It's also important to remember that the lifeblood of Stack Overflow is the class of power users who spend hours a day assisting communities, and not people like me who ask the occasional question. A mobile app might be more useful for such users, and anything that expands the experience for them is likely worth it for Stack Overflow.
What do you guys think?
Classic DEV Post from May 7 '19