Hello everyone and welcome back to another episode of Front End News. I hope you will be staying to the very end because I have a bunch of important announcements to make. All this being said, let's get started.
---
Netlify celebrates 1 million devs on the platform
Netlify celebrated the milestone of 1 million users by launching a special website. It has a large interactive timeline, with lots of animations that it has made the rounds on all major sites, blogs, communities, and Twitter accounts in the industry.
Sarah Drasner published also an article describing the building process of this site, that you can read on CSS Tricks.
---
Winners of the JS1024 2020 edition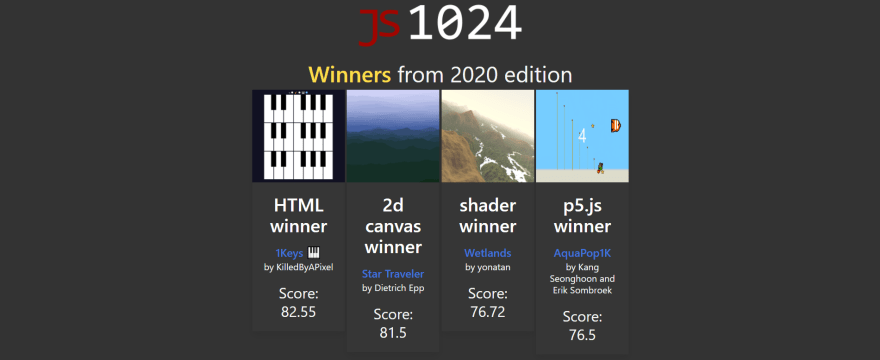 I mentioned the JS1024 a few episodes back when they launched their call for projects. We now reached the moment where the winners of the 2020 edition are announced. Take a few moments to try the demos and appreciate the effort done by these developers.
---
Stand by for the start of JS13KGames 2020
Speaking of coding golf challenges, we have another one preparing to launch. I mentioned JS13KGames last year as well and I was impressed by the results.
This year's edition will open on August 13th and will stay open for one month, until September 13th. This contest though has also solid prizes, with a total of over $20000 up for winning. Are you up to the challenge?
---
State of Frontend 2020 results
This episode looks really like a series of reminiscing moments. The next item on the list is the revealing of the results for the State of Frontend 2020 community survey.
One-third of replies came from Eastern Europe, React still reigns supreme and two-thirds of respondents have built a Jamstack website at least once. For all the details you can read the full report using the link below.
---
Announcing the new TypeScript Website
Microsoft unveiled a new website dedicated to Typescript. It boasts better navigation, a more inclusive documentation repository, and improved accessibility and localization. Check out the announcement blog post and the portal itself using the links below.
---
Software updates and releases
Here are the updates and releases for this edition. In each case, you can find the full details in the release notes linked down below.
fabric.js v4.0.0
Material Design for AngularJS Apps v1.2.0
Handsontable v8.0.0
fastify v3.2.0
---
Season Two finale
I am wrapping up here the second season of Front End News. These twelve episodes provided a lot of interesting feedback for me as a creator. I learned a lot about how to select information, how to pick up what's newsworthy and what is not, and how to arrange all this information so that you find it both informative and entertaining.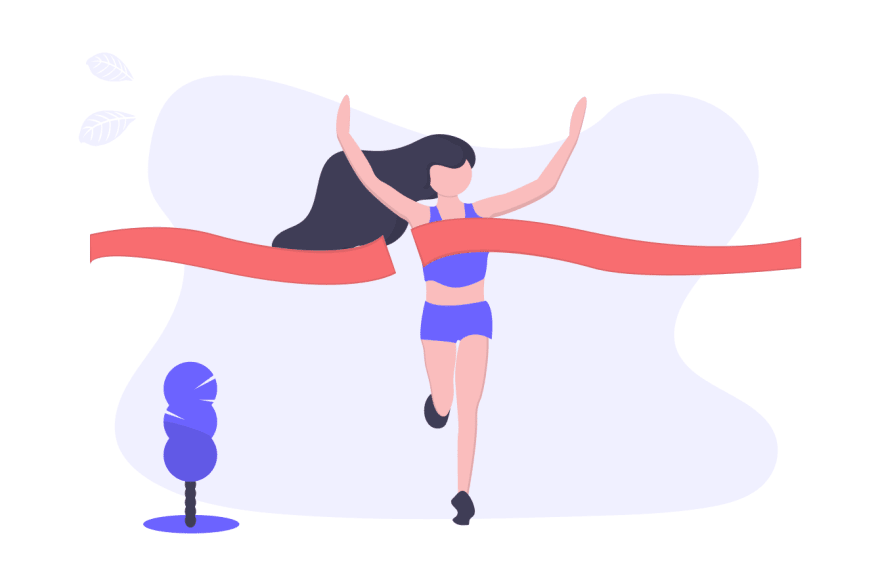 So what's up next? I'm taking a break of a few weeks to prepare for the third installment of the series. I am working on a website portal to serve as a home for the episodes. I will still syndicate to Dev.to, but it will be at least a day later than the newsletter. Because yes, I will also give you the option to receive these updates directly into your inbox instead of having to check a web page.
I will be back with more updates as I'm rolling out the new features, so don't forget to click the "Follow" button up above. But, overall, the best place for updates is the Twitter account @frontendnexus.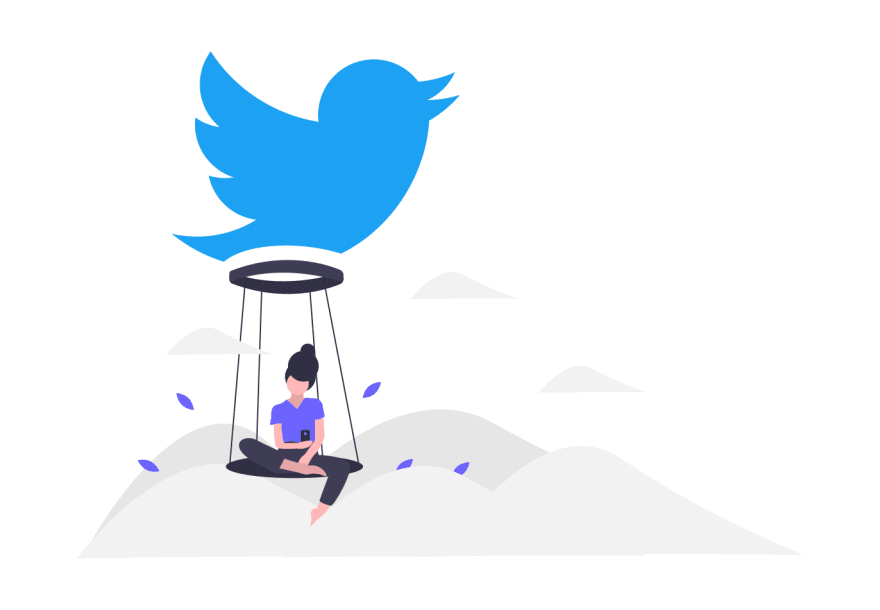 Thanks a million for being with me all this time and I am looking forward to getting in touch with you again soon.
Have a great and productive week, keep yourselves safe and I will see you next time!