Hi friends and fellow developers,
I am very happy to say that I completed my 1 year on this awesome platform. I joined this platform on 25th March, 2020. It was suggested by one of my friends to try this site for reading amazing articles. Today I received the 1-year club badge and I was extremely delighted by it.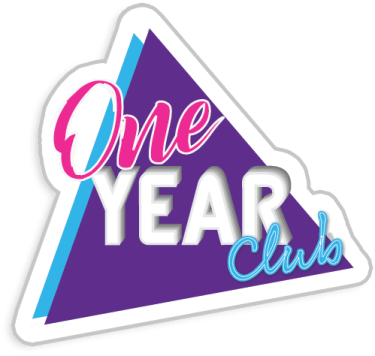 In my one year on this platform, I wrote 57 articles and this one is my 58th. I got 2.4k followers and 1880 reactions. I received a lot of support from the community and also the moderators of the site. The founding members of the Dev.to the platform Ben Halpern and Peter Frank were active throughout the year and cleared my doubts and reacted on the most naive of posts to boost my confidence to write more.
I would like to extend my special gratitude to Michael Tharrington who motivated me throughout my journey of blogging and helped me in all my doubts. He was very supportive throughout the process.
I joined this community in the midst of lockdown imposed in our country and started enjoying it as soon as I joined. I was a bit hesitant at first to write my first post. I wrote a few posts and then deleted them thinking they were not worthwhile. The first post which I stuck with and never deleted is this. It was my first post and due to my interest in esoteric languages, I wrote this article about Arnold C an esoteric language based on dialogues from Arnold's movies.
Then I started writing more about the stuff I really care which is Machine Learning and Natural Language Processing. I started to get a little bit of attention. In the coming months, I applied for tag moderation of #machinelearning, #datascience, and #NLP. I got the tag moderation and I enjoy moderating content related to my field.
The post which gave me some popularity which I presume is very less is
It is my highest viewed and highest reacted post. GPT-3 which arrived last year was a game-changer in the field of Machine Learning and Natural Language Processing. I read about it and wrote a few articles about it. It was due to my interest in the field of NLP and encouragement received from the community that I was able to write some more articles about GPT-3 which were also well received.
In between, I tend to write about the news in the tech community about the release of new versions of software, ML tools, and other things and some watercooler articles to gain some attention.
I also applied for the web monetization of DEV platform articles using Inteledger protocol and have received approx 10 bucks from the articles.
The post views which I have received in 1 year is more than 100k.

I received offers from some platforms to use my articles for their platform and also some offers to promote some products. The former one I agreed but the latter I declined for obvious reasons.
If someone said to me that I had an average view of 1768 and 33 reactions on each of my articles I would not believe them a year ago but here I am with these achievements. I like to enjoy my smallest of achievements.
A small summary of views on my articles is given below-
| No. of views | No. of articles |
| --- | --- |
| 13k+ | 1 |
| 4k+ | 1 |
| 3.5k+ | 2 |
| 3k+ | 1 |
| 2.5k+ | 6 |
| 2k+ | 9 |
| 1.5k+ | 6 |
| 1k+ | 12 |
| 0.5k+ | 13 |
| 0-500 | 6 |
I am happy to share my 1-year experience with you all. I would like to write more content in my coming years and would also love to participate in some hackathons. It was an enriching experience for me to have joined this community and has helped me in more than one way. It has boosted my confidence that if you are confident enough you can do anything and helped me overcome my fear of blogging. It has helped me make new friends and helped me dive deeper into the field of my interest.
Once again thanks everyone for your love and support.