This article was originally published on Codica Blog.
Just imagine that it takes only 0.5 seconds to make a decision whether to stay on a site or close the tab. So, does your website make users stay?
In most cases, interesting content and attractive design are not enough to engage with the customers and help them form a positive opinion. Your site should satisfy the initial users' requirements. This can be achieved in case you offer relevant experience and useful and straightforward functionality.
What is website usability?
Usability is all about convenience and simplicity in using a website.
To make your website user-friendly, you should make it relevant to your target audience. You need to analyze your users and what final goals they may have. Then, you should answer whether they get everything they require after visiting your website? It's important to tune to your audience and know its behaviour patterns.
Why is usability important?
The reason is quite simple: in case your website is not user-friendly, the users will immediately close the tab and forget about it. The reasons may be the following:
the users may get into hot water in navigation
may not find the needed button
may be unable to make a purchase.
How to make your website user-friendly?
1. Easy navigation
Navigation is the fundamental brick of usability. It is not so crucial how good-looking your website is if customers face problems while browsing it. Easy navigation gives the user an opportunity to understand the website structure in a few seconds. Thus, the customers understand where to click to get to a particular page.
Case Study
iExpedition is a web platform for booking voyages. So when we started developing the website, we paid much attention to the navigation panel and its elements, considering their target audience.
2. A unified style for website or app
It's senseless and rather difficult to make users remember your website structure, so it is a good practice to organize everything to maximize a user's experience. For these purposes, you can create a consistency guideline for your website or app.
The colours and style should be noticeable, and the website should be point-and-shoot. Furthermore, all the pages should have a shared template. All these elements allow users to quickly navigate on the website.
Case Study
Digital Village is an online collaboration platform which provides entrepreneurs with an ability to search for developers and designers for particular projects.
We have created a guideline where we indicated the utilizable font, colours, button sizes and hover state. Thus, following the recommendations described in the guide helps to enhance the convenience of your website or app.
3. Following industry design standards
When you start developing a website, you should keep in mind particular industry standards. Perfect-fit design for a real-estate agency website won't fit an entertainment application.
Nowadays, the majority of users has solid experience in using websites. Many people have particular expectations of the elements' position so that If you try to change the elements' location, this can adversely affect the user experience.
Case Study
Galith is an online jewellery store. Like with any E-commerce projects, there are several rules that should better be followed.
The search option should be available on every page so that users could find everything they need at any moment. Moreover, the cart button should be located at the top right corner which is a common standard and template for every e-commerce website.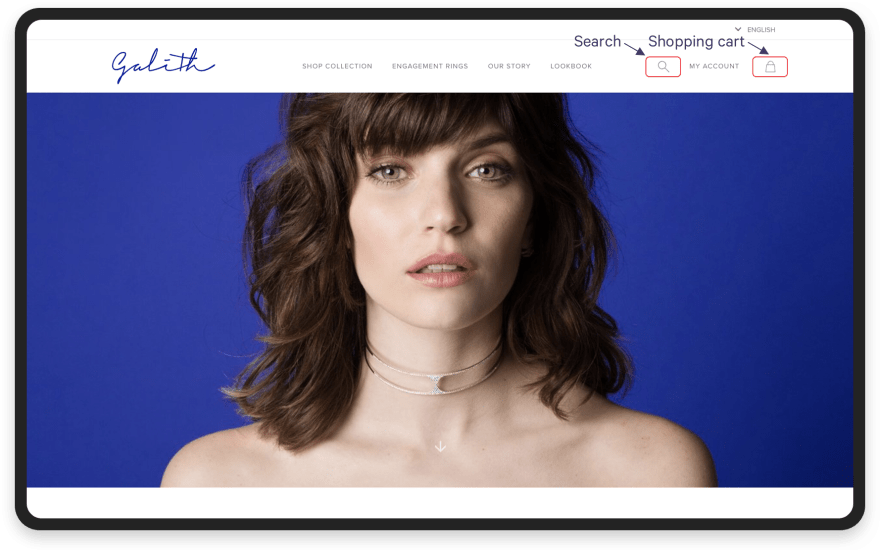 4. Using images and illustrations
It is well-known that it is simpler for our brain to process visual data. Thus, using images and other graphic elements will help you to increase website awareness. When users see other people even in the photos, then it makes a good impression.
To be precise, it's crucial to insert the images that match your website or application theme. In case you choose the wrong one, it may look foolish. For sure, the pictures must be of high quality.
Moreover, one of the useful methods to attract users' attention is the illustration. It helps to display the website theme and subject.
Case Study
When we were creating Codica website, we paid much attention to the illustrations. Our core task was to ascertain that they comprehensively illustrate the company's values, services, and the tech stack. All these make the website more interesting and user-friendly.
5. Mobile version
A big part of users visits websites via smartphones and tablets. Every year, this number will only grow, and it forces to initially develop a mobile version for your site or app. In such a manner, It gives an opportunity to interact with the larger amount of users from around the world.
Following Statista, the amount of mobile users from 2010 to 2020 has increased almost by a factor of two. The global number of mobile users is projected to amount to 9,038 million in 2020.
Case Study
This multi-vendor marketplace is the first platform for trading vehicles in Africa. Most of the customers in the geographic area prefer using mobile devices for browsing platform websites.
Testing
It is preferable to conduct interviews and survey your real customers to follow their behaviour pattern.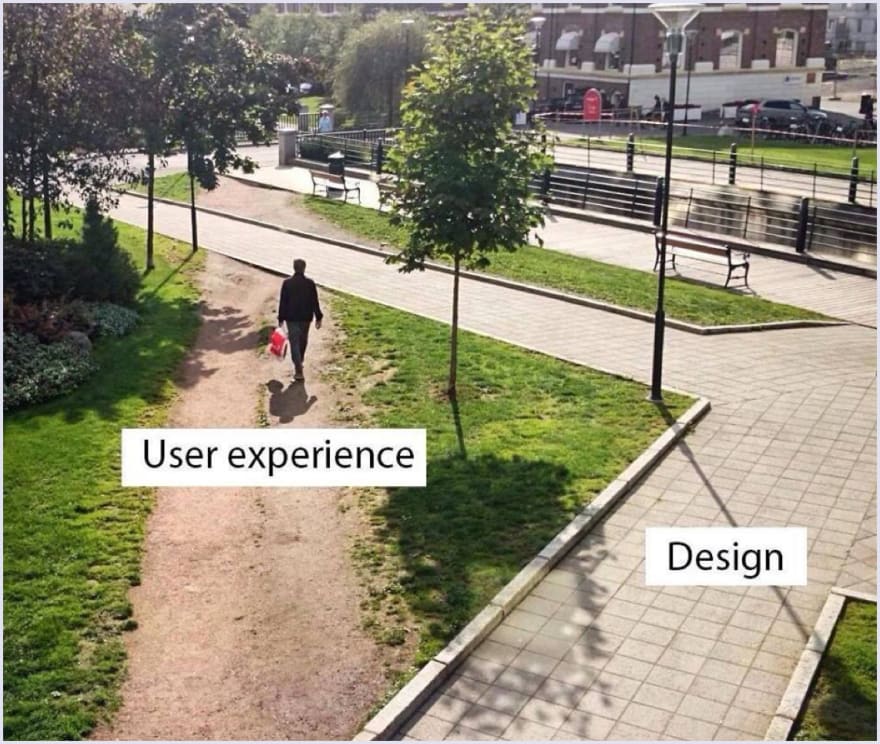 You should always remember that you develop online platforms and applications for potential customers, and not for yourself. Also, you should define the initial goals and interests of the customers while visiting your website pages.
Here you can watch an interesting video with Jakob Nielsen which covers the topic of think-aloud user testing and discovers both the advantages and disadvantages of this technique.
Conclusion
We have discussed 5 fundamental elements to enhance the website usability which will help you make your website more user-friendly. You can take them into consideration while developing, testing, or analyzing your website.
We believe this article will shed light on how to make your website more user-friendly and become more customer-oriented. A comprehension of this will attract more potential customers and will consequently increase sales.
For further reading, please check our article: 5 Key Principles for a User-Friendly Website