Last year, I showed you some of my favourite github.com keyboard shortcuts. Now, we're introducing Shortcuts on GitHub Mobile.
In today's landscape, productivity is key. Everyone is trying to do more with less. GitHub Mobile shortcuts help you stay on top of your work while on the go. Here's how to make Shortcuts work for you.
GitHub Mobile Shortcuts
Shortcuts are all about getting to the things that matter most - and quickly. Shortcuts puts important things like Issues, PRs, and Discussions right where you need them.
From the "Home" screen, scroll down to "Shortcuts" and click "Get Started". Now you can go about customising shortcuts to suit the way you work.
Choose from some suggested shortcuts, or make your own. You can select the emoji, name, type of shortcut, and even which repository you'd like your shortcut to work on.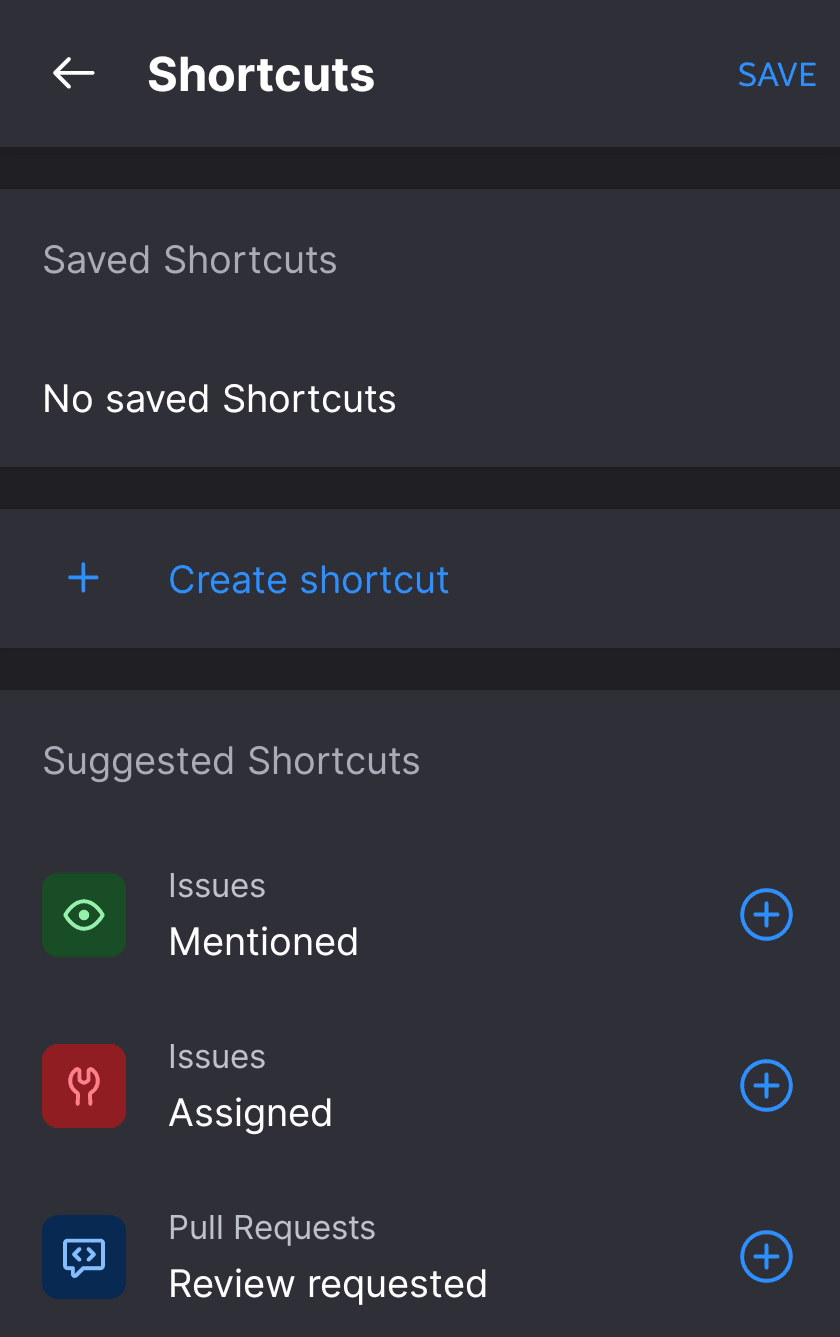 The scope of shortcuts you can create are super customisable. Choose between:
open/closed
created/mentioned/assigned
all/private/public repos
filter by org
filter by repo
sort from various categories and emojis
You can even choose the colour of the shortcut you'd like to create! Once you've selected your desired shortcuts, click "Save". Now your Shortcuts will appear on your "Home" screen right under "Shortcuts".
Make GitHub Mobile Work for you
Working on the go isn't always about shortcuts. Often you'll want the things that matter most, front and center. From the "Home" screen, you can customise which features you want to see under "My Work". Select the ones you want to show, and hide the ones which don't need your attention.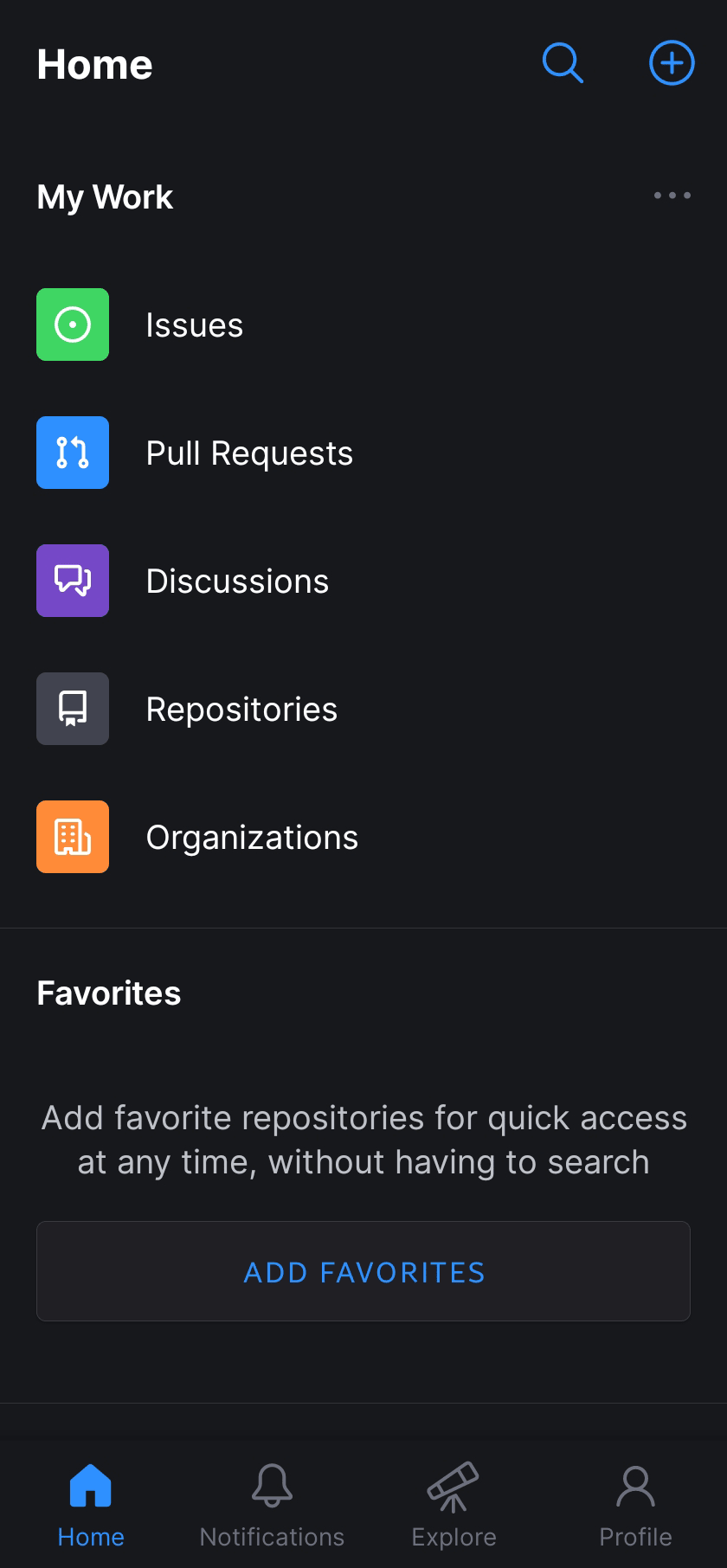 You can reorder "My Work" to better fit the things you care about. If Discussions are most important to your work, place them at the top.
Adding Favourites
If you're working on a particular repo, you might want that repository to show up on your "Home" page. Scroll down to "Favourites" on the "Home" screen and click "Add Favourites". Here you'll see a list of all the repositories you've been working on. Click the "+" button to add the ones you use the most.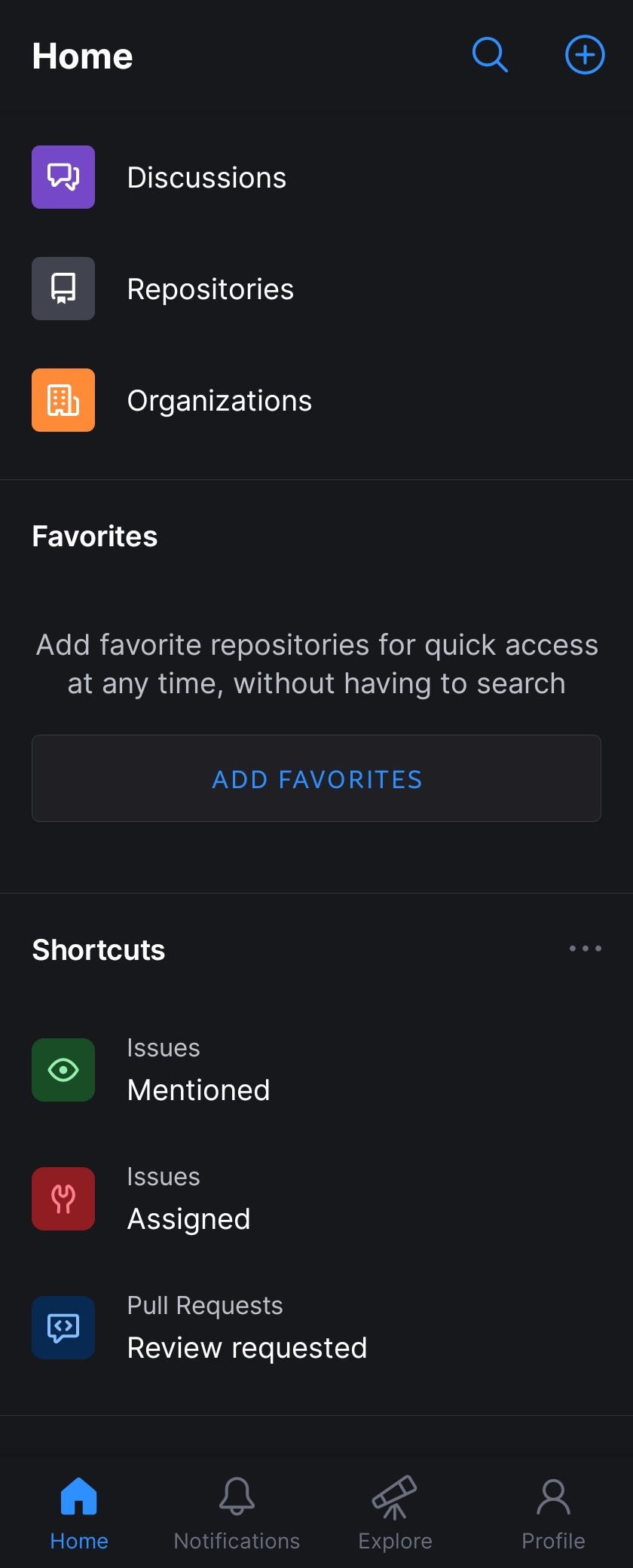 Now you can reorder your repos to suit the way you work. Once you're happy with the list shown, click "Save". Now your favourite repos will be front and center on your mobile app.
You can change and reorder your favourite repos anytime by clicking the ellipses next to "Favourites".
Increase your productivity
Hopefully these features will help increase your productivity and efficiency when working on your projects. If you have feedback on any of these features, or suggestion for new ideas, please leave your comments on the GitHub Mobile Discussions page. Our team reads everything you submit, so please feel free to include as much information as you like.
If you haven't already got GitHub Mobile, download it now on the App Store, or Google Play.