Hello, friends. I hope you liked my last posts about free Javascript resources, and 50+ Free Websites For Learning How to Code, I have added different resources to all my link posts, you can check them out. I will add new resources whenever I find good resources.
Today, I will share loyalty-free image and video websites that you can use without needing to think about copyright issues. Also, in the end, I have shared some tools that you can compress, design, and edit your images.
1.Pexels
3.Reshot
7.Picjumbo
9.Pixabay
10.Foodies Feed
12.Freepik
14.Every Pixel
15.Unsplash
16.New York Public Library's Public Domain Collection
21.Stick PNG
22.NASA Image and Video Library
23.PX Fuel
24.Libre Stock
26.Alt Photos
27.Stockio
28.Stocksy
29.Raw Pixel
30.ISO Republic
31.Morgue file
32.Jeshoots
Best Free STOCK IMAGES for commercial use.
35.Stockpic
36.Pic Spree
Startup Stock Photos are free startup, office, and tech stock photos ready for your next project. Used by millions. Make something awesome.
40.Free Stocks
41.Styled Stock
42.Foca Stock
43.SkitterPhoto
44.Jay Mantri
45.Life of Pix
46.List by Harvard Law School Library (Images)
47.Moose
Stock photos by a movie-scale crew.
48.Free Range
50.Magdeleine
51.Move East
52.Barn Images
53.Shot Stash
54.Png Tree
Videos
2.Videezy
3.Coverr
4.Videvo
5.Mazwai
6.Distill
7.Vidsplay
8.Ponds 5
TOOLS
Get random placeholder images.
3.Tiny PNG
5.Image Online, Image Editing Tool
6.Canva
7.Stencil
A Canva-alternative where you can edit your images via their free online platform. They also have many mostly free images you can use in your projects.
Convert any photo to a duotone in seconds.
Wrapping Up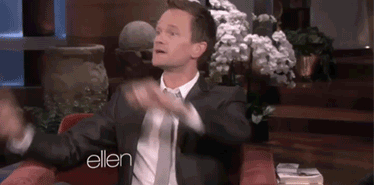 If you are thinking these resources are not enough for you, I have found another 68 websites you can check out.
If you like this post, share it on your Twitter account to support me writing more, also you can support me by buying a coffee.
You can follow me on Twitter.
You can check out my other posts.
CREDITS: Pexels