You need a resume that you can update and share at any given moment. On top of that, potential employers should also be able to find you online with a quick search of your name. Having a well-designed CV website that conveys your personality sends a clear message to recruiters that you are serious about your career.
Why You Should Create a Personal Website ASAP
A personal website helps recruiters find you much more easily.
By having a personal website, you'll gain a competitive advantage.
A personal website gives you the freedom to be creative.
Having a personal website helps you acquire new skills.
Having a personal website will boost your chances of landing a job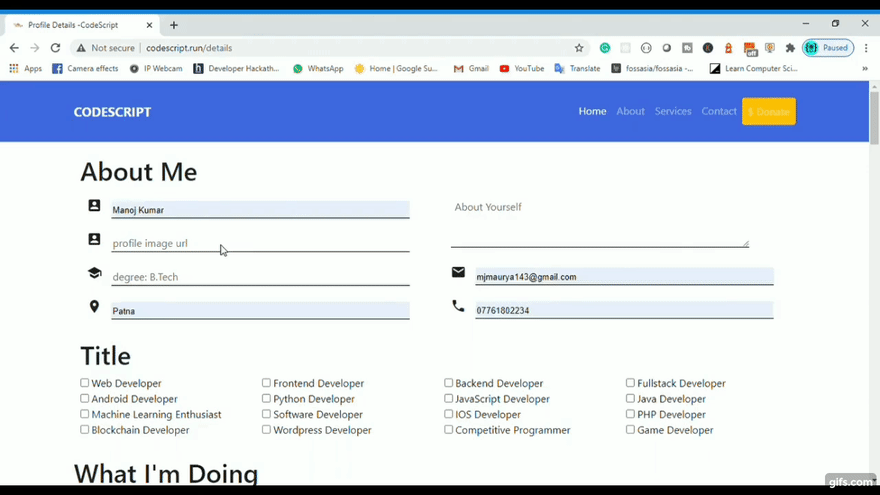 So I came up with an amazing tool to make this an easy experience.
Resume Website Builder tool provides a beautiful UI to create a Resume website (Portfolio) in an easy and efficient way.
Just fill some details like Name, About, Education, Experiences, Skills, etc With a Simple and attractive UI.

Click on the submit button to create your resume Website.

Click on Show/Hide Code Button and copy your website code by
clicking on Click to copy button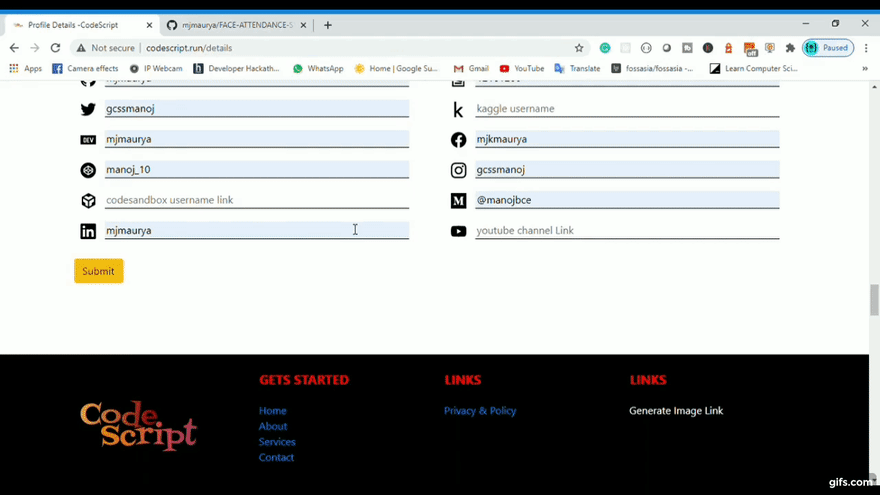 🚀Try it out:Live Demo
How it Works Watch Video
Currently It has only one theme but I'm working hard I will come with new multiple themes ASAP.
If you like the tool, show some love by leaving a star on the GitHub repository.