Hello, DEV Community👋🏽 I'm Ridhwana 👩🏽‍💻, and it's my first official week as a software engineer at DEV!
Learning and sharing, building communities and coding are mainly the things that I'm passionate about, and so I consider myself very lucky to be a part of the DEV team.
In my past life, I've worked on building out many physical communities (especially for minorities) so that I feel included and include others too. Hence, I am particularly excited to be a part of a community that is welcoming, inclusive, accessible, and can scale all around the world 🌍.
I'm also an addicted conference speaker and thrive on learning and sharing knowledge! On a side note, I keep a running leaderboard of the most ridiculous poses of myself talking 👽.
I live in South Africa 🇿🇦 which is a beautiful country.
Living in South Africa allows me to apply myself to contribute to solving challenging problems that impact many lives. In my spare (not so spare) time, I run a non-profit in the education space called Kasi Maths that exposes students in under-resourced areas in South Africa to STEM, shows them how they'd use the subjects they learn in school in the real world, and allows them to explore new opportunities.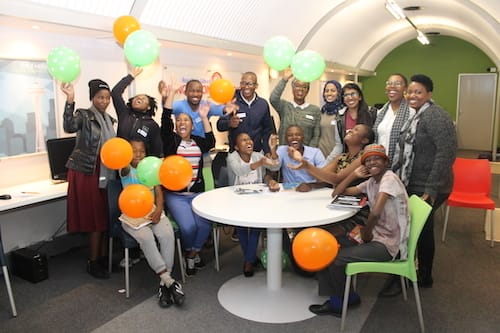 Finally, and most importantly I'm a hot chocolate addict (instead of a coffee one). I believe that the world (especially coffee shops) needs to learn the art of making a high quality hot chocolate, but let's first focus on solving one problem at the time!
I'm so excited to be a part of this wonderful and friendly team!
Please always feel free to reach out and say hi 😊, you can find me here on DEV, on twitter (https://twitter.com/Ridhwana_K) or via email (ridhwana@dev.to).