Between August 2014 and July 2019 I applied for over 100 jobs.
Like most people, I find job hunting incredibly stressful. Yet, I am also extremely passionate about having a roof over my head, being able to purchase food and other necessities within a capitalist society.
Initially I was not very good at motivating myself to apply for jobs, so I decided to approach it more methodically and document my progress.
Using a simple spreadsheet (google sheets) I tracked the following fields:
Location, Company, URL, Role, Date Applied, 1st Interview...
Depending on whether an interview was active, rejected or awaiting a response, I color coded them green or red.
Below is a chart with the breakdown of the number of jobs I applied for over the years with some more info about the interview process itself.

(Source code for image can be found here)
After completing a 5 month web development bootcamp (Flatiron School) with no college degree to boot, I landed my first freelance contract in 2014 as a data analyst for DemocracyWorks in Brooklyn, New York.
In 2015, I relocated to the Netherlands and shortly after, Berlin, Germany. While moving to Europe was great for my mental health, it disrupted my momentum. I had to rebuild my networks and familiarize myself in a new environment, with different professional norms. I am an EU citizen, so I was really privileged, otherwise my lack of university education let alone a high school diploma would have been an obstacle to obtaining a visa. I was terrified of getting rejected, so I applied for a paltry four jobs in 2015, so it's not surprising that I was rejected from all four. I barely had any feedback loop to learn from. That time, however, was not wasted. I went traveling that year with my savings and also explored other programming languages and technologies. I also got more involved with different meet-ups and slack user groups, in particular Ruby User Group Berlin and WeAllJS
In 2016, again, I barely applied for any jobs (six in total), but I got lucky and was accepted to two of them. One was a short term contract and the other was a longer-term job at a wonderful company called DaWanda where I worked for 18 months until it went bankrupt.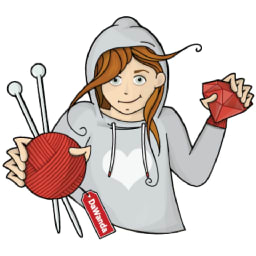 In 2018 I got more bold and applied for 43 jobs, landed screening interviews with 14 of them, and a further 10 secondary/third interviews, before accepting a job at Curated Shopping Group. I also was flown in for interviews on two separate occasions, which I used as an opportunity to visit family. One was at GitHub's Headquarters in San Francisco, and the other interview at a company I am forbidden from naming, due to my Non-Disclosure Agreement (NDA) 🤷🏻‍♂️
In 2019, I was fired, two weeks before my probation period ended (usually 6 months in Germany) with two weeks notice so I had to find a job quickly.
In the following 2 months, I applied for another 41 jobs, which resulted in 16 interviews with 12 different companies, before I accepted an offer at a mobility sharing company called ShareNow, which was formed in a merger between Daimler's car2go and BMW's DriveNow.
I am currently working in this office now in the heart of Berlin with a gorgeous view.
image courtesy of Wikimedia Commons
Some of my key findings.
A third of all companies got back to me at least for a screening interview. Some took days, others (especially larger companies) took months. On two occasions, I interviewed the same interviewer twice, in two different companies about a year apart!

With the exception of a few larger companies e.g. Babbel, Github and Thoughtbot, all the companies I interviewed made a decision in two interviews or less (not including a screening interview).

Most companies are quite disorganized. Some companies try to filter candidates out with difficult application processes, automated IQ tests and online challenges, while others have buzzword driven interviews. The best ones took the time to read my resume and get to know me as a person.

My shortest interview cycle was 5 days and my longest was 7 months!

I have applied for the same job multiple times and got further in the interview process the second time. In short, don't be afraid to apply for jobs you really want again and again! And remember, to have fun. It's mostly a crap shoot!
What advice do you have and how many jobs have you applied for?