Good read: "Rust is the future of systems programming, C is the new Assembly": Intel principal engineer, Josh Triplett
I really couldn't see this before, but Rust is a replacement for C/C++, a clean replacement.
Here is Redox OS:
Redox is a Unix-like Operating System written in Rust, aiming to bring the innovations of Rust to a modern microkernel and full set of applications.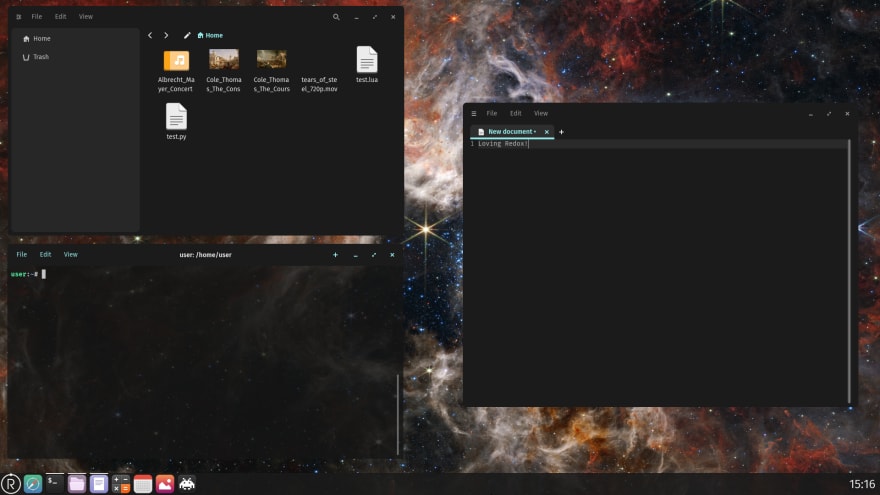 And Wasmer is pretty promising for the web world:
Wasmer is a fast and secure WebAssembly runtime that enables super lightweight containers to run anywhere: from Desktop to the Cloud, Edge and IoT devices.
This document is also available in 🇨🇳 中 文 -Chinese • 🇩🇪 Deutsch-German • 🇪🇸 Español-Spanish • 🇫🇷 Français-French • 🇯🇵 日本 語 -Japanese • 🇰🇷 한국어 -Korean.
Features
Secure by default. No file, network, or environment access, unless explicitly enabled.
Supports WASI and Emscripten out of the box.
Fast. Run WebAssembly at near-native speeds.
Embeddable in multiple programming languages
Compliant with latest WebAssembly Proposals (SIMD, Reference Types, Threads, ...)
Install
Wasmer CLI ships as a single executable with no dependencies.
curl https://get.wasmer.io -sSfL 

|

 sh
Other installation options (Powershell, Brew, Cargo, ...)

Wasmer can be installed from various package managers. Choose the one that fits best for your environment:

Powershell (Windows)

iwr https:

//

win.wasmer.io 

-

useb 

|

 iex

Homebrew (macOS, Linux)
Even it might takeover current big C/C++ implementations like this one:
A Python Interpreter written in Rust
A Python-3 (CPython >= 3.10.0) Interpreter written in Rust 🐍 😱 🤘.
Usage
Check out our online demo running on WebAssembly.
RustPython requires Rust latest stable version (e.g 1.43.0 at May 24th 2020) To check Rust version: rustc --version If you wish to update rustup update stable.
To build RustPython locally, do the following:
$ git clone https://github.com/RustPython/RustPython
$ cd RustPython
  # --release is needed (at least on windows) to prevent stack overflow
$ cargo run --release demo.py
Hello, RustPython

Or use the interactive shell:
$ cargo run --release
Welcome to rustpython
>>>>> 2+2
4

NOTE: For windows users, please set RUSTPYTHONPATH environment variable as Lib path in project directory. (e.g. When RustPython directory is C:\RustPython, set RUSTPYTHONPATH as C:\RustPython\Lib)
You can also install and run RustPython with the following:
$ cargo install --git https://github.com/RustPython/RustPython
$ rustpython
Welcome to the magnificent Rust Python interpreter
>>>>>

…
What other Rust potential use-cases do you see?