The DEV Team
Your First Year In Code: Now Available In Print!
Two months ago, we published "Your First Year In Code" with longtime DEV member, @isaacdlyman and 15 co-authors. This book is both technical and non-technical, offering practical guidance and advice for early career developers. Those of you with more experience will resonate with many of the stories told, and will receive a refresher on the perspectives and challenges of newer developers.
We initially launched "Your First Year In Code" as an e-book, but we immediately received lots of requests for physical copies, as not everyone enjoys reading via a screen reader. I'm excited to share that "Your First Year In Code" is now available in print. Isaac has worked hard to make the book accessible. The digital version is on a pay-what-you-can-model and the physical version is at a reasonable sticker price of $20 USD. We're very excited for this format to improve the reading experience for those who prefer a tactile touch.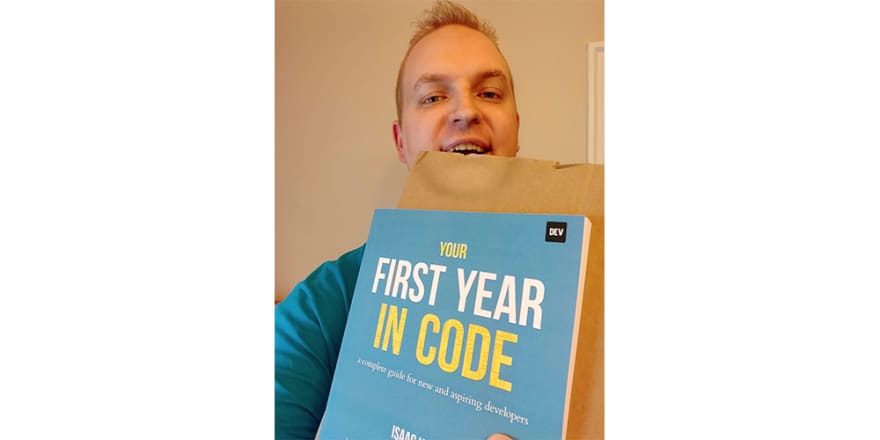 The best way to purchase "Your First Year In Code" is from an independent bookstore near you. There's a simple search engine at IndieBound to help you find one. If going indie isn't an option, you can also buy from the following retailers (please leave a positive review!):
Similar to the digital book, proceeds will be distributed among the deserving co-authors and 10% of all proceeds will go directly to Girls Who Code. We just bought a copy for everyone on the DEV team, you should do the same!
Happy Coding!
Haven't created your DEV account yet?