Thanks for checking out my article where I discuss my decades long journey to put myself out there on the internet, specifically in the form of live video.
The idea of streaming video online is not something new to me, I actually attempted something very similar when I was just 14 years old. I used my birthday money to register dbcam.com, then I hooked up a webcam which required it's own ISA card that it plugged into. I used software called Webcam32 and my very basic knowledge of HTML/CSS/JS to make a website where I streamed myself (essentially to nobody).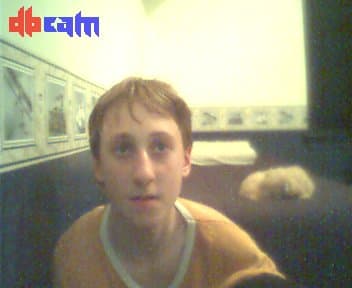 Fast forward 22 years and I'm at it again. It's been 13 months since I started my adventure of live streaming and posting videos on YouTube. My first video was a lot of fun to make and it's gone on to be the most popular video on my channel with over 3,600 views to date. The first video was also the beginning of my weekly Saturday @ 9 PM PT streams that I held onto for the entire year, doing 52 consecutive streams, all the way until 2022.
The weekly streams were a great success and gave me the extra push I needed to finish my side project and personal website which is something I am quite proud of. Now that the MVP has been released of that project I have taken a break from the streams but not from coding the project and not from making videos on YouTube.
Besides my side project which is too much fun to stop, the videos I will be focusing on in 2022 will involve my latest career move to Microsoft, my solo travelling to 50 countries & being a father/husband. Throughout 2021 I did do some of these videos, one of my favorites being the one where I explained how I became a self taught software engineer. Some of the videos I have planned like this for 2022 are "A day in the life of a Software Engineer at Microsoft" & "How I got hired at Microsoft as a self taught developer".
Another passion of mine that I've enjoyed doing videos on has been tech and specifically the computer hardware I use. I enjoyed making the video of me building my new PC and hope to make another one this year if I get the money to upgrade my GPU which I am hoping will improve my encoding speed/quality. One video that got a lot of good feedback was my desk setup tour. It was so popular and fun to make that I also tried doing a YouTube Short recently where I did an update to my first video explaining recent changes.
The plan for 2022 will also involve some occasional editing and trying new ways to stream via OBS to make it easier for me to make videos. It's important to me that I can decide on a whim that I am going to make a video, come up with an idea, sit down and either stream it live or do a video in 1 shot, usually on the first try. That isn't to say I don't make mistakes, but I am not expecting my viewers to require something so polished and it's been a great way to practice being clear with my speech so that I can do a good job conveying the information and my enthusiasm for tech/code.
If you've liked my videos or my journey, please feel free to through me a like or subscribe to my YouTube Channel.
Thanks for reading!!! :-)