The pandemic has made remote work or work from home a serious part of our life. To help us get better, I've compiled a list of the best remote working tools.
The list includes newer tools that were made primarily for the remote working audience in mind. I call them "remote-first tools".
For easier reading, I've categorised them based on their primary functionality. You can navigate between sections here:
---
I also run my own newsletter on the latest news, stories & tips in remote working. You can subscribe to it here.
---
Video communication
The conventional picks like Microsoft Teams, Zoom, and Google Meetup are becoming increasingly good by the day. However, if you want tools tailored to match the gruelling demands of remote work, these are the best:

Loom makes it incredibly easy & fast to communicate with remote clients and teammates. It has an easy-to-use, simple and clean interface, which lets you choose between recording styles depending on whether you want your voice, your face, or both.

Remo is a virtual conference tool that provides easy, face-to-face interactions just like in real life. It doesn't sacrifice the networking experience, and allows attendees to interact in real-time just by joining a "table".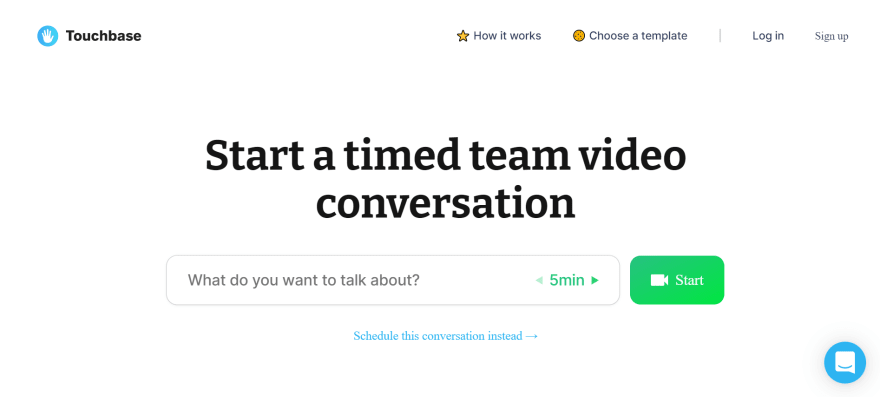 Touchbase is a unique tool that aims to make quick, informal interactions seamless. Remote team members can connect with each other using web-based live video, and set a timer for 5-min, 15-min, or 30-min conversations.

MeetButter is an all-in-one video conferencing tool for workshops, interactive meetings, and live courses. It provides virtual workshop organisers some handy tools like breakout rooms, polls, timed agendas, and sending out structured takeaways to members who joined in to the workshop.
Visual Collaboration
These well-designed and intuitive tools tools will make collaborating and co-creating with your team a breeze:

Milanote is simple and easy-to-use tool that helps you organize ideas and projects into visual "moodboards". It is ideal for gathering inspiration, collating your team's ideas, and exploring creative possibilities.

CoScreen allows you to turn your secondary display into your "team desktop" via a single drag-and-drop interface. It enables window sharing and editing between peers, who can share their windows on the same desktop in real-time. Each team member is given their own mouse pointer and can interact with all shared windows.

Mural is a simple yet effective tool that allows you to convert thoughts into visuals. It enables real-time close collaboration between teams that ideate together. It offers a range of preset boards and templates to choose from.

Metro Retro is a web application that helps teams run engaging and fun retrospectives. It uses real-time updates, and a quirky sense of humor to help teams manage their retros. It also offers a wide set of templates.
Whiteboards
These remote-first virtual whiteboards are great for team members to write, share and interact with each other in real-time. They are fantastic for organising and centralising visual and design projects.

Miro's whiteboard toolkit can be used for creating mockups and schemes, writing down ideas and leaving feedback on other collaborators' inputs. Miro comes with a range of pre-loaded templates and an integrated library of icons, wireframes, and other content.

Explain Everything is a presentation platform that can be used by teams to present ideas with remote team members or clients. This simple tool is especially effective for teachers who want to create fun and interactive lessons for students.

A Web Whiteboard is a basic and easy-to-use web browser-based collaborative tool that can be used by remote workers to draw sketches, and collaborate and share them with others. It is touch-friendly.

Ziteboard is an infinite canvas tool for real-time collaboration. It offers a zoomable, vector-based, shared online whiteboard which works on any device. Its shared whiteboard is perfect for collaborating, discussing topics visually, and online tutoring.
Team chat
Slack and Skype may be the kings of team chat, but there are a few awesome remote-first chat apps that offer much more in terms of features and pricing.

When Slack becomes a bit too chaotic, you can turn to Twist. Twist aims to keep team conversations organized, on-topic, and easily searchable. It offers an infinite chat history and is thread-based and asynchronous-friendly to allow people to focus on work without missing out on important discussions.

Friday is a tool that can be used as a compliment to your team's Slack. It allows you to better organise and comprehend team chats and automate routine tasks. It is aimed at teams who want to efficiently run recurring communication like one-on-one conversations or standups.
Scheduling
If you're bored of using Calendly or just want to use something that works much better for fully-remote teams, these are your picks:

Calbot saves teams a lot of time spent in back-and-forth that takes place while manually inviting members for team meetings. It privately and securely scans the calendars of all team members and highlights gaps that work for everyone.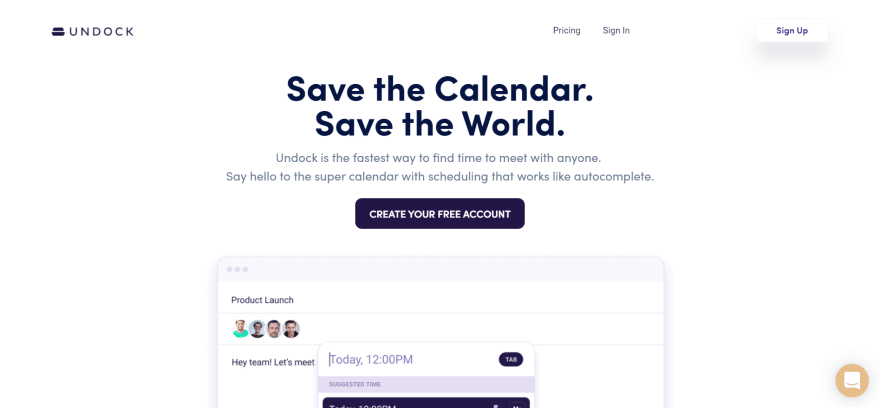 Undock is an AI-based tool that allows you to instantly schedule, host and document meetings with your team and even outside your organisation. It learns how and when you like to meet, and integrates with everyone's calendars to find a time that works.

Chili Piper offers a host of scheduling tools that are perfect for sales teams. It allows you to engage qualified leads on your website and enables them to schedule calls with your sales team instantly. You can also book, manage, and track all your individual and group meetings and conferences.
Project management
JIRA and Trello are some of the most widely-used and proven project management tools used by teams. But, these remote-first tools are a breath of fresh air, and offer more customisation:

Kitemaker is a superfast collaboration tool and issue tracker with a clean UI that efficiently connects team members across tools and roles. It has lots of hotkeys and a command palette to make your workflow more efficient. Issues are rich collaborative documents, allowing for more detail and deep discussions.

nTask is a free-to-use, comprehensive project and task management tool that has something for everyone. It has collaboration, task management, meeting scheduling, project planning and more.
Productivity
There is no dearth of productivity apps out there, that claim to make you a "superhuman" and boost productivity. However, these are the ones I found that actually work:

Forest is a mobile-only app that aims to increase focus of users by tackling distractions of various mobile applications. As a visual motivator, it uses the growth of a sapling to a tree to help users abstain from spending screen time.

SoapBox is a general productivity tool that helps managers and teams organise meetings, spark productive conversations, and collaborate before, during and after meetings. It helps remote managers build better relationships with their team.

Focusme is an app that helps you block distracting websites and apps or set time limits for their usage. It has several features like time tracking, flexible blocking, whitelisting, and pomodoro and breaks timer to help you stay focused and productive.

Flowbar is a minimal yet highly functional web-based tabs & bookmarks manager that helps you be more organised. You can save all open tabs instantly to remove clutter and free up memory, and even create multiple groups of links. It also saves sessions so you can resume your work from any computer.
Note-taking, document collaboration
Notion and Evernote are hugely popular note-taking apps, but they can sometimes can get a bit daunting to organise. Hence, these simpler apps work great as an add-on to your current stack of documentation tools, or as standalone tools:

Fireflies.ai is a tool that joins your conference calls and takes notes, saving time and improving documentation of critical information in meetings. It makes it easy to capture and share knowledge, and functions as a searchable knowledge base of conversations.

Slite is a great-looking, simple collaborative documentation tool that helps your team stay organised. It offers everything a team needs: collaborative writing, feedback and sharing, powerful search, integrations, and easy permissions.

With a host of fragmented applications like Slack and email being used by remote teams, internal communication could get noisy and things may get lost. GetCommit makes it easier, by being an internal knowledge sharing tool that works great for small and large remote teams.
Employee management
Remotely managing employees can be tough if you don't have experience in remote teams, but these great tools will help you do the job well:

Achieved is a flexible, intuitive and user-friendly tool helps you address the employee-related challenges that are typical in remote teams. It is a great tool to keep track of all day-to-day activities of team members.

Peoplebox helps managers have effective one-on-one conversations with their remote teams, exchange continuous feedback, track real-time motivation, action items, and performance metrics.
Code collaboration
These remote-first tools will help you ship high-quality products fast, by offering everything you could possibly need while building code collaboratively:

CodeStream lets coders eliminate the friction that accompanies code reviews. With CodeStream, you can get feedback on a WIP project within two clicks, allowing you to course-correct early on and obtain better code quality.

JSFiddle is an online community that lets you test and showcase your HTML, CSS and JavaScript code snippets ("fiddles"). Its amazing UI and responsive editor make it a must-try for any serious JavaScript developer.

CloudRepo is an artifact repository that provides fully managed and cloud-based private repositories for Maven and Python. It allows software development teams to securely store and share artifacts for use in other builds and development processes.
Design collaboration
Of course, InVision is the go-to tool for design collaboration, but these remote-first tools are great alternatives, and make it that much more easier:

Figma is a web-based design tool that offers real-time collaboration. It is an all-in-one application that drastically improves workflows, with handy add-on features like developer handoff and project management.

Mockplus is a one-stop online design collaboration platform that helps you accomplish everything from prototyping to developer handoff. It enables designers, developers, and product managers to work together online with auto specs, assets, and code snippets.