How do you keep track of all the great resources you find?
SJ
・1 min read
What I'm trying
Earlier today I opened too many tabs of interesting things I wanted to look at. This happens more often than I care to admit. And more often than not, I'll bookmark all those great resources or copy paste their URLs somewhere I think I'll look again soon, and just forget about them. But today I decided to try something different—I made a Cardsmith board to keep track of things I want to read/watch/listen to. (Full disclosure: I used to work at Cardsmith.)
My hope is that having a more visual and organized view of all the things will help me 1) not feel overwhelmed by all the tabs open and the seemingly endless internet and 2) be more intentional when consuming resources, noting takeaways or sharing them wherever they could be useful.
Here's a screenshot of part of my board right now (you can also click the link above to check it out):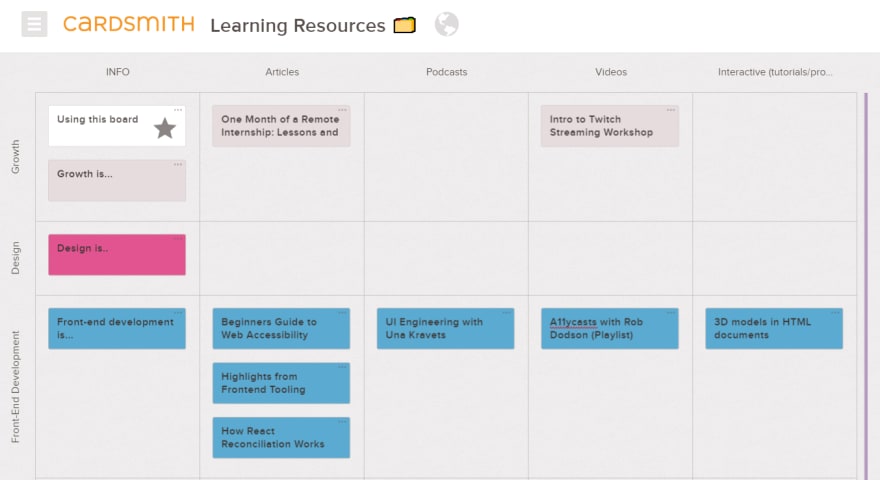 What do you do?
So, I'm curious! How do you store and manage all the links and resources you've come across? Links to videos you want to watch later, or long articles you want to finish reading... eventually.
Do you use a bookmark manager? A GitHub repo? A Trello board? Something else? I'd love if you'd share a link to it, or a screenshot!
Classic DEV Post from Feb 25