So I guess this is a thing now. This is a thing that we're gonna do regularly, because you guys seem to love it. Sorry about the delay. Yeah I know it's August already, but that's just how this is going to be from now on. And I think you won't mind, because we're working on a cool new open-source project that you guys are going to love! I can't say much about this one except that it has to do with music. Stay tuned!
In any case, the Ultralist lives on!
And that reminds me, did you guys catch the new Lion King movie? I did, and I think it was dope! Stranger Things Season 3 also came out this month, and you bet I watched it right away. It seemed like we were waiting forever! Spiderman: Far From Home was also great.
What did you guys watch this month? Tell me about it in the comments.
Anyway, let's get started, shall we?
Freebies 🎁
First things first! Let's explore the free stuff. Enjoy, and don't forget to thank the makers! 💝
Fonts
One can never have enough great fonts!
1. Lastwinter by Garisman Studio 👉🏼 Link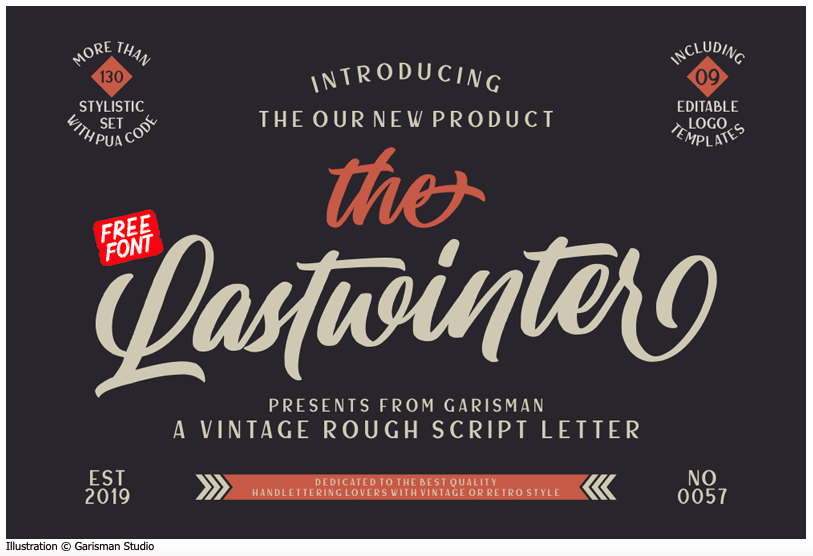 2. NY Bricks by Mariano Diez 👉🏼 Link
3. Le Murmure by Jérémy Landes 👉🏼 Link
4. Le Murmure by Twicolabs Foundation 👉🏼 Link
---
Products
Some awesome products that I discovered this month.
1. LottaTools Some free tools for your browser. 👉🏼 Link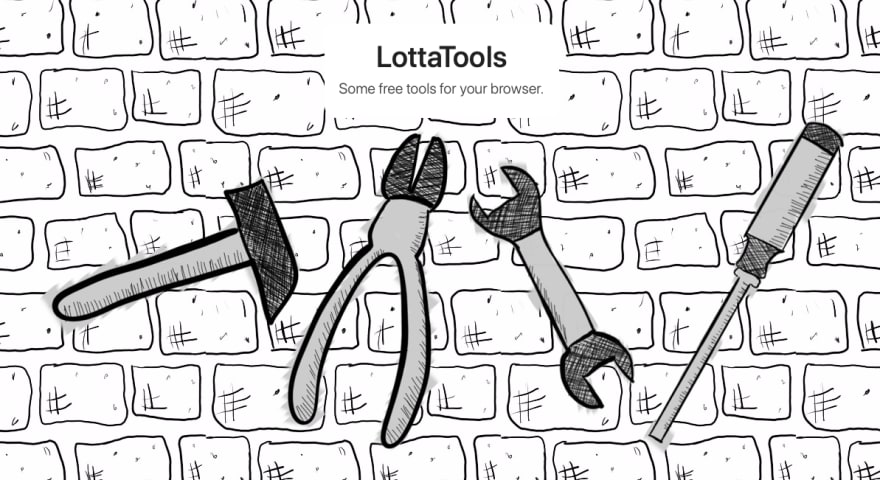 2. Sizzy The browser for developers and designers 👉🏼 Link
3. Listmonk Self-hosted newsletter + mailing list manager 👉🏼 Link
4. Foliate A simple and modern eBook viewer 👉🏼 Link
5. Ciao HTTP checks & tests (private & public) monitoring - check the status of your URL 👉🏼 Link
---
Misc
1. Progress Tracker A HTML component to illustrate the steps in a multi step process 👉🏼 Link
2. ISOMETRIC Free isometric illustrations for designers,
startups and companies 👉🏼 Link
3. Free iPad PSD Mockup Template Set 👉🏼 Link
3.SuperTinyIcons 👉🏼 Link
---
VS Code Stuff 👩🏻‍💻
Time to show you some striking themes for my favorite IDE, VS Code. Add some jazz to your workstation, use a nice theme.
1. Shades of Purple 👉🏼 Link
2. Svg Preview 👉🏼 Link
3. Bearded Theme 👉🏼 Link
---
Libraries 🗃
Designers and developers are constantly making libraries that improve their workflow. Here are some cool ones!
1. jExcel v3 The javascript spreadsheet 👉🏼 Link
2. Hover.css A collection of CSS3 powered hover effects to be applied to links. 👉🏼 Link
3. Moveable Moveable is Draggable, Resizable, Scalable, Rotatable, Warpable 👉🏼 Link
---
Guides/Cheatsheets 📓
Make your life a little bit easier with these.
1. CSS Custom Properties In The Cascade 👉🏼 Link
2. THE SECRET OF GOOD ELECTRON APPS 👉🏼 Link
3. The cost of JavaScript in 2019 👉🏼 Link
4.JavaScript: I didn't know that 👉🏼 Link
---
From Team XenoX 🔥
1. CriCLI - Open-source project of the month! This one is for all the cricket fans. A simple CLI tool to give you real time updates whenever a match is going on.
If you like it, go fork it and add new features! Shout out to Dev Sengupta for adding some awesome new features to CriCLI. Thanks dude!
I wrote more about it in another post. And make sure you check out the little skit we recorded for CriCLI!
Article No Longer Available
CriCLI also did pretty well on ProductHunt. #5 Product of the Day! You can check that out here!
2. DevtoCLI - So last month we launched the Multiverse. All the projects and devs collaborating in XenoX will be listed here from now on. We already have a bunch of new faces excited to contribute.
But by far, the star contributor of July has been Rajesh aka Stereoraj! He added the much awaited bookmarks feature to the DevtoCLI app! Now you can bookmark your favorite stories directly from the app.
Big applause for Raj. You nailed it, dude!
BTW guys, you can check out XenoX Multiverse below. See the readme for instructions on how to join. It's super simple. 😊
XenoX Multiverse
We're making things official with the beginning of XenoX Multiverse. Team XenoX started as my dream, just a small team of devs working on open-source projects for the fun of it. But over the months, it has grown bigger and stronger. So with this, I want to formally announce the Team XenoX open source initiative. This is where the master list of all the projects and all the devs collaborating on XenoX will live.
If you want to be an Open Source Hero too, just write your name and you're in and start contributing!
How to join the Team? 💪🏼
Fork the repo.
Add your name to this file.
Submit a pull request.
That's it. You're all set. Someone from the team will contact you and formally welcome you to the team. Cheers!
The Team
If you like our work, join our team and unleash the power of open-source development with us. 💪 It doesn't matter whether you're a beginner or a veteran, everyone is welcome.
---
One Last Thing!
Our Dev.to Telegram channel is now over 600 people strong! Let's get it to 1000 this month. Join the channel!
---
Thanks
Okay, that's it for this time, guys. Hope you enjoyed this. See you in the next post! If you loved this post, share it with your friends and family who could benefit from this. If you want to include something of your own in the next post, DM me at @sarthology on Twitter. Or if you have any suggestions, feel free to comment below.
Tada!