Are you building something cool and interesting this summer then you need public APIs to get data like movie APIs, weather APIs, Machine learning APIs, etc?
I build a platform called Public APIs with 1k+ Awesome, Fun and cool Public APIs to build great projects.
Project Link: https://publicapis.io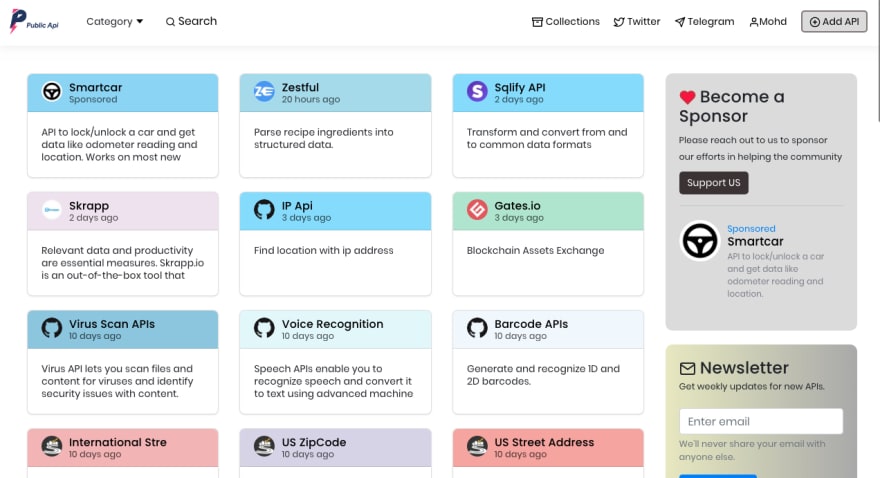 What you can do here:
⚡ Blazing fast loading time for every page.
🔎 Advanced Search with Algolia.
💖 Nice and simple design with APIs logo.
📦 Top collection of APIs in some categories.
💬 Comment Box on every APIs page. So, now you can discuss your ideas there.
💾 Save your favorite APIs into your profile.
If you know any good API or you build then request to add there. I'll approve your request.
Website Link: https://publicapis.io
if you have any question then let me know in the comments.
Love you guys :)