Ohhh man!!! Why this weekend gone so fast?
"Well, weekends are never enough, not just for working people but for students as well. As you get up on Monday and the moment you think of going to office or school and college you start feeling lazy. Want to know why? then you are on right place. "
Common Reasons For Lazy Mondays
1. Daily routine
The main reason is our daily routine change suddenly that turns from super busy during the week to super lazy in weekends. Normally, we are wake up at 6-7 AM remains active all day by doing our work, going college or anything depends on every individual in short he/she is busy with there work and going to bed around 10–11 PM.
2. Sudden Change
Finally!! Its weekend. But what you do actually on weekend… Sleep all day that's it. This disturbance disturbed the body cycle. Your body is tuned to a biological clock that continuously ping you to what to do. So If you don't listen to your body for 2 whole days it refuses to obey you on Monday and thus you feel Monday morning very inactive and work-shy.
3. Oversleeping
Most often you always woken up with headache on Monday. Why? It's just because you have overslept . Many people during weekends, take lots of alcohol, especially red wine, watch lots of movies on TV for relaxation, use lots of other electronic equipment, including mobile phones and computers all of which have flickering lights that may trigger headache (Excessive use than normal). This, of course, is not to mention nights out, resulting in little weekend sleep and loud disco music which may disturbed your body life-cycle.
4. Monday Blues
According to a massive Gallup poll, 70 percent of people hate or, at best, are "completely disengaged" from their job. This contributes to what psychiatrists and career coaches call the "Monday Blues." Feelings of depression and anxiety can start on Sunday night, leading to an unproductive Monday. That might be why 37 percent of job applications are submitted on Tuesdays, more than any other day; you have another terrible Monday at a job you hate, and you're ready to get out of there.
Lets talk about Prevention and Cure to overcome this
1. Active Lifestyle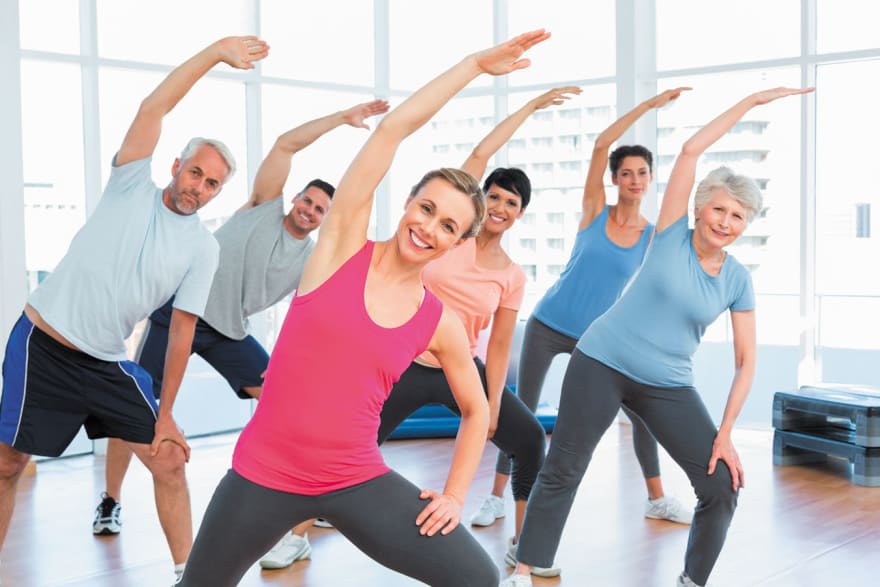 Of-course everyone wants to take rest on weekends but to take rest that doesn't mean turn your breakfast into lunch. You have to make a small lifestyle change and remain active during the weekend. Wake up an hour late and do some exercise that you miss doing during the week. You can definitely have your filling of weekend's rest but spread it out.
2. Sleep activity
Avoid sleeping in on both Saturday and Sunday. I know this is a tough one. Yes, it's OK to do so just nab an extra hour from those two days and take shorter nap in the afternoon make your sleep cycle complete without any headache or disturbance. But sleeping in late on both Saturday and Sunday after staying out late both nights is a not good for health. Doing so can leads to adjustment back to your regular sleep schedule come Sunday night.
3. Take shower in the morning
Most of us have habit to woke up late in the morning on weekends and make your breakfast into lunch and sleep again or doing nothing by just laying down on bed. So knock knock the laziness is arrive. And after whole day pass away we going for bath late in the evening, eventually there is no point to take bath because 70% of day is already gone.
So to overcome this just do 1 thing, left all things beside and after complete your morning routine take shower first. After take shower whole day is yours, you can do what ever you want to do.
When that cold spray hits your body, there's a bit of shock. This shock increases:
Waking you up
Oxygen intake
Heart rate
Alertness
4. Chill Out
Try to find out an activity that keeps your mood in the right tone and prepares your body for the day ahead. While planning for the dreaded Monday, make sure to keep some time aside to do something that you enjoy. The best time to do your hobbies, It can be anything from cooking, travelling , or even watching your all time favorite movies.
5. Stop thinking about it
Every problem have one simple solution just stop thinking about it. The more you worry, the more it gets worse. Of course, not thinking about it won't make it go away, but it will certainly make you feel better. Ignore the whole concept of Monday Blues and go about your day like any other day of the week.
6. Do something nice for someone else
Instead of endlessly worrying about your long to-do list, think of ways you can make someone else's Monday better. By doing so, you'll distract from your own worries and feel better about yourself.
Here are a few ideas:
Get up early and make your partner a special breakfast.

Send your co-worker a "thank you" email over your lunch break.

Pay for a stranger's coffee on your way to the office.

Show appreciation, publicly. Praising someone on a blog, in front of coworkers, is a great way to make them feel better about themselves.
Weekdays V/s Weekends
Conclusion
"Laziness isn't always a bad thing, and everyone deserves a slow day now and again. Figuring out how to stop being lazy may be as simple as changing the way you approach certain tasks and adopting healthier lifestyle. I am not a doctor or therapist, but in past I also go through similar things and I tried above prevention and I got results. So No More Monday Blues from Now."
References : boldsky, mentalfloss, news Indiaonline
"Success is not EASY and It is not for the LAZY!"
Connect me on Twitter and LinkedIN
If you want me to make an article on any concept then leave the topic down in the comments.
Feedback are most welcome