There are very few good things about having a commute to work every day. Dev podcasts is one of them. You can learn something new, keep up with the latest and greatest and even in some cases be entertained (looking at you Soft Skills Engineering!). Here my list of top 10 podcasts I listen to today in no particular order.*
*I subscribe to way more podcasts than this, but in the spirit of brevity I am cutting the list to 10.
Dave Rupert, Chris Coyier
Front end focused show about design and development of modern websites. Dave and Chris are always worth listening whether they have a guests or not. In fact, their "rapid fire" episodes where they answer questions of their listeners are one of my favorites.
Chantastic, Michael Jackson
You can probably guess what this show is about. That's right, it is about VueJS (jk). Chantastic and Michael does a great job talking to a wide variety of guests directly or tangentially related to React ecosystem. In fact, they recently did a great episode with React core team about its future. It is a must for those of us who are in React world!
Paul Ford, Rich Ziade
Not strictly speaking development podcasts, however, it is one of my favorites. Paul (of What is Code fame) and Rich are co-founders of Postlight digital product studio in NYC. Their musings about current state of technology, weird rants about social media and ever so interesting guests makes it a delight to listen.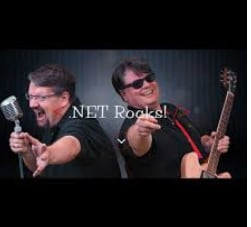 Carl Franklin, Richard Campbell
If you are in JS ecosystem, do not be put off by the title of the podcast. It is one of the longest running shows in town, focusing on all sides of technology. It can be a little Microsoft centric in terms of guests but it always delivers high quality content, great conversations and "geekouts" which delve deeply in a topic that expand your horizons. Carl and Richard are pros at what they do and other podcasts have a lot to learn from them.
Adam Stacoviak, Jerod Santo
What makes Changelog special is high production quality and excellent guests. Focusing mostly on Open Source, Adam and Jerod delivers every time. If you want to be in the know of what is going on in the industry I think this is a great way to do so. One of the recent episodes with Dominic Tarr (event-stream incident for those who do not know) was excellent.
Scott Tolinski, Wes Bos
This is one of the youngest podcasts in the list. Scott and Wes covers JS ecosystem and latest and greatest technologies, frameworks, libraries, you name it. If you are familiar with their courses, you can expect the same quality work in this podcasts (watch out for those sick sponsor transitions by Scott).
Jack Rhysider
Story driven podcast that dives into the "dark" side of tech. Jack delivers a great insight into data breaches, hacks and other malicious actors and actions of the cyber space. It is a great little gem of a podcast that I discovered fairly recently.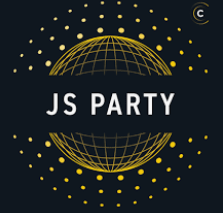 Suz Hinton, Kevin Ball, Jerod Santo, Christopher Hiller, Safia Abdalla, others
Second entry from the Changelog family. JS Party is JS centric (duh!) podcast covering a lot of new and more mature technology. Show hosts are great and provide a good variety of opinions.
Ryan Burgess, Stacy London, Jem Young, Augustus Yuan
While Front End is in the name, hosts cover a lot more topics than that. There is a good balance of opinions and excellent guests. You get the feeling that hosts do come with a lot of experience in the industry and valuable insights.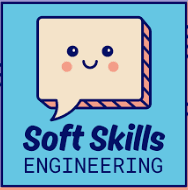 Dave Smith, Jamison Dance
This podcast is a delight, especially when jokes do not land that well, it still makes you giggle. Dave and Jamison focus on other aspects of development (salary negations, navigating company culture, dealing with coworkers and bosses, etc). Write-in questions give you an insight into how other companies operate and what other developers have troubles with.
---
That is it folks! There are many more, but if you are new to podcasting, these are great to start with!
Share your favorites below!