Speaker annoucement: Mark Gardner
I first followed with appetite his talk/posts about signatures then I enjoyed, as many of you (inside and outside Perl community), his regular (re)posts on his devto (but his main blog is on phoenixtrap)
It sounded like an evidence that he would be a good candidate to talk at the ephemeral miniconf!
Mark is what we really call a senior developer
His own biography says:
"Hi, I'm Mark Gardner, [...] I help professional Perl developers to engineer modern, disciplined applications in the cloud so they can become experts that write easy-to-maintain code with confidence, increase their relevance in the market and get the best positions, high salaries, and work on interesting projects."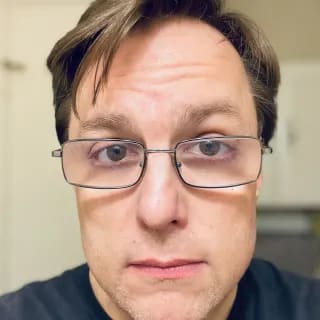 Mark is a long time programmer and Perl developer that gave much more attention to my eyes recently.
I can add my own on top of this, I like the way he work deep (with alternatives, with implications etc...) the topics he addresses (see his work on signatures) and with several links!
The favorite blogger of your favorite blogger
We are lucky to have some great Perl bloggers and Mark is one of the leaders!
He is currently running a serie of blog posts that are even sometimes hitting the top "outside Perl bubble" to reuse a formula from him.
Conclusion
See you soon for next announcement!
Kind reminder: Call for papers still open but only 1 or 2 normal slot(s) remaining! See The ephemeral miniconf announcement/CFP for details.