Updated schedule
This is an updated version of the schedule: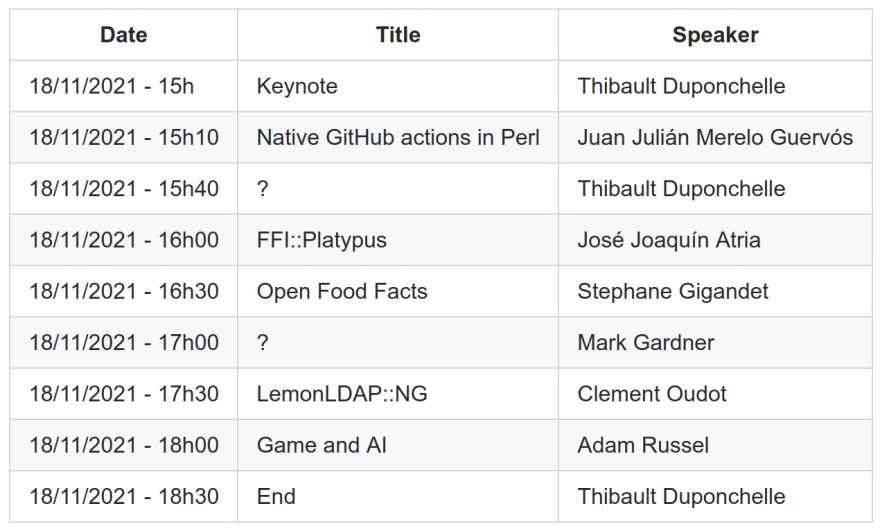 Hours can vary a bit (if a speaker needs to adjust or if I need) but overall planning will look like this (3~4 hours of presentations).
The planning is given in UTC+1 and you can check your local time on this page
No more lightning talks
Please note that lightning talks are no longer a thing so... You can now safely ignore my Call for lightning talks from last week 😀
How to attend
Please note that the ephemeral miniconf will be in less than 2 months from now!
Remember the event will be free and online.
More information on this announcement page