Finding a job can take a lot of effort and energy, especially in the current climate of the world. But now, remote work and learning is something we can all take seriously.
Going to work in a physical location such as an office is no longer the only way to learn or work. There are multiple ways we can work, especially for developers.
I've had direct experience making the switch to remote work. So I wanted to share some things I have done to find remote work and to work effectively away from the office. And all of things have meant that I enjoy my life and have a lot more freedom when it comes to work.
For those who might not have the time to read the whole article, here is a quick TLDR you can quickly check out:
Request a single day for remote work to start
Produce better outcomes as a result of working remotely
Use the evidence of performance to request more remote options
Ensure a good remote work/learning/life balance
Go full remote!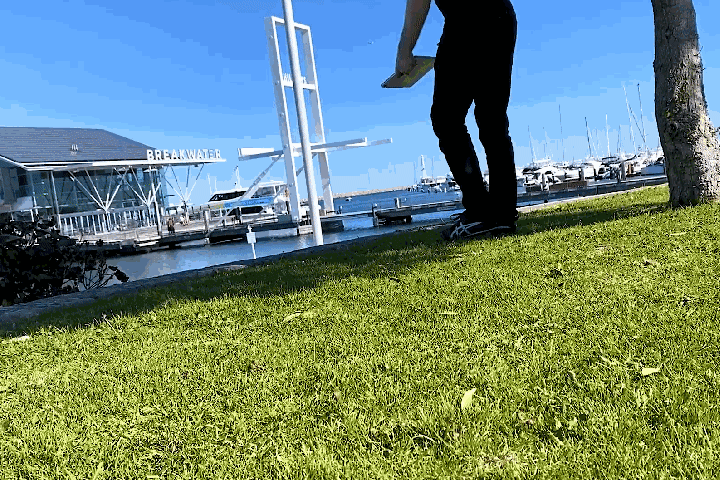 Requesting a single day for remote work
It may seem like a simple request, and it is. But it's also one of the most difficult to complete. Once you actually ask to start working remotely, the rest is relatively easy.
It's always good to see if there are other people at the company who already work remotely, whether you already have the job or not. Some online applications only state full time on site positions, but those options are much more flexible when discussed in person.
The first step will be to organise a meeting in person with the supervisor, manager or recruiter to discuss the ability for you to work remotely. You want to introduce the concept, test the waters with the idea, but also be firm in your resolve that this is something you are interested in.
In this conversation, you want to bring up points in favor of remote work. For example, discuss how working remotely is well accepted, and talk about how you believe you will do a better job if you can take advantage of space outside of the office.
Even if your company isn't immediately open to remote work, this conversation can be used as a stepping stone in future negotiations. They'll probably slowly ease into the idea of remote work.
For me, this took several conversations and negotiating, but I was able to start with a single day. Then I moved on to 2, and finally complete remote work.
Produce better outcomes as a result of working remotely
It's great that you have gotten your first day(s) of working remotely, congratulations! However if you want to prove that you deserve to keep them (or increase your remote work time), you need to indeed show evidence that you are more productive from home.
This shouldn't be too hard, since a number of key areas will allow you to deliver better results. By working remotely you will no longer need to spend time getting ready to go to work, traveling, having those pre-office rituals of grabbing coffee, checking email, conversing with colleagues, meetings, and heaps of other generalities which don't overall help productivity.
Instead, working remotely means you can now immediately start work (from home, at the park, or anywhere remotely). This time savings alone will show you can produce better results.
But, make sure you organise follow up meetings with your supervisor where you can clearly express and show the improved productivity you now achieve on your remote day(s).
Use that evidence to request more remote options
You are on a great path now where you've started working remotely, and you've shown the positive results. The next step is to use this evidence to request a little more. The goal is to find the right balance of working in the office and working remotely that fits for you. For some people, they are most effective entirely remote, while others prefer a 50/50 balance.
Find out what works for you, and work towards that result.
There are new possibilities that working remotely provides. With the additional time you have, you will be able to learn new things, such as doing tutorials, guides, or course online that can improve your skillset.
This can help you become better at your job. And this in turn helps provide evidence that you are performing better and producing results. Your company will see that remote work is a good option for you.
Ensure a good work/learning/life balance
The transition into remote work as a developer can be scary at first, since you will be managing your own time. Starting out on a single day might be easy, but if you have the whole week to yourself, you might lose track of your work life balance.
Therefore, it's important to schedule out your day to make sure you have time for learning, working, and your own life.
You don't want to suddenly be working more than you did in the past because you forgot where the lines start and stop. You might also find that you underestimate the time certain activities take and leave them to the last moment.
These are traps that I and others have fallen into, and sometimes the only way to avoid them is to learn through experience. Hopefully this advice will help you steer clear of (or at least deal with) these mistakes.
Go full remote!
If you have started working remotely, and you're up to half the week or more, then you will be ready to go fully remote. I personally started working fully remote about 5 years ago, and haven't stopped since. I have monthly in office meetings, and weekly Monday meetings, but the rest of the week is mine to utilise as I see fit.
Some days I am able to spend the morning learning and teaching, and the evenings working and producing websites. Others, I wake up before the sun rises feeling extra productive and finishing the day before lunch.
This freedom is something that has allowed me to grow as a developer in a way I would have never been able to do in the past.
For anyone who has ever even considered working remotely, I would definitely recommend trying it. The worst that could happen is that you might actually like it.
Follow and support me:
Special thanks if you subscribe to my channel :)
Want to see more:
I will try to post new great content every day. Here are the latest items: